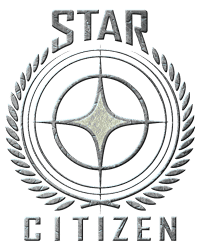 Video game Star Citizen, created by Chris Roberts and his Roberts Space Industries (RSI), is ready to surpass $14 Million raised.  This crowdfunding campaign has the potential to be the single largest campaign ever and already stands in the top crowdfunding campaings to take place on Kickstarter.
The strategy incorporated by Roberts and his team has set the pace for other video game crowdfunding attempts.  They combined a Kickstarter project with a self crowdfunding initiative. The Kickstarter crowdfunding raised over $2.1 Million on a $500,000 goal.  This was supported by 34,397 backers.
The self crowdfunding campaign has been far more successful.  The amount listed today is  $13,969,211 which posts an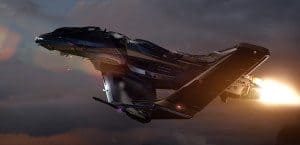 incredible number of supporters standing at over 210,000 "Star Citizens" as backers.  The site raised a million dollars in just 4 days.  The site continues to list stretch goals with a final amount (as of today) being $15 Million.
In a note for Star Citizen backers, the team at RSI expressed their excitement with the overwhelming success of the crowdfunding project:
In just four days, Star Citizen fans have raised another million dollars. We gave you the goal of becoming the first fully crowd funded AAA game and you are delivering faster than we ever imagined possible. The entire team at Cloud Imperium Games is grateful for the trust the fandom has placed in us; we will deliver an experience worthy of your incredible support! Check back later today for a design post featuring your first look at Star Citizen's economy system.

The $13 million goal adds frigates to the roster of player-flyable ships and introduces one very cool new element for gameplay: the Command and Control Center. Found as an optional seat on larger ships, the C&C lets you coordinate the battle between multiple ships: let your friends or NPCs who are flying escort know where to go and what to do.

Next up is the $14 million goal, which adds another great design element we've been thinking about as well as a making-of documentary and one player-demanded feature we hadn't originally considered:
Games recently became Kickstarter's most successful category in funds raised, surpassing video and film.
Have a crowdfunding offering you'd like to share? Submit an offering for consideration using our Submit a Tip form and we may share it on our site!