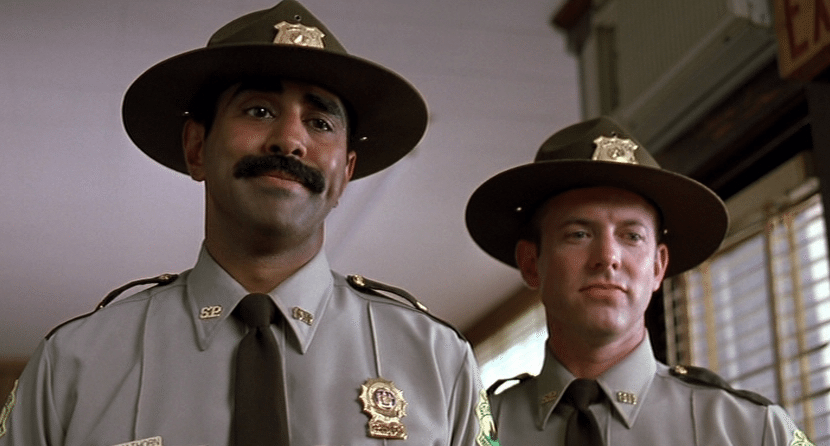 Screenrant recently followed up on an appearance by Keving Heffernan and Steve Lemme on the Bertcast podcast. On it they discussed a current deal on the table with Fox to produce a sequel to the campy cult classic Super Troopers. From the article…
The deal basically puts Broken Lizard in the same position it was in when it made the first film. The Lizards will have to raise the money themselves independently – like they did for Super Troopers – by asking friends and private investors.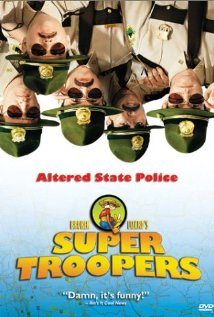 Broken Lizard is a comedy troupe responsible for films like Super Troopers and Beerfest. Fox executives have reportedly agreed to distribute the film, but Broken Lizard would be on the hook for funding the production and marketing. This has the team kicking the tires on a possible crowdfunding campaign in the future, with Kickstarter being the most likely first choice in platforms.
This means of funding would also give Broken Lizard creative control over the film itself.
The first Super Troopers movie grossed just over $23 million at box offices worldwide, which hardly makes it a blockbuster success, but the film developed a cult following once it went to DVD. Despite mixed reviews, the crowd has bestowed an 86% approval rating at Rotten Tomatoes. The staff of Rotten Tomatoes themselves gives the film a 35% rating.
Having said that, on paper this has all the ingredients to be a crowdfunding success story. Sure, critics were – well, critical – of the film, but fans love the film's campy adult humor. Leave it to the crowd and perhaps they'll pony up some of the budget to see the film through to production and distribution. Asking for the full $15 million amount on Kickstarter would mean that the team was shooting for nothing less than the biggest Kickstarter campaign in history, so I'd expect them to seek all the funding they can from private sources before considering a run at crowdfunding.