Crowdnetic, a leading provider of funding portal platform technology and market data solutions, announced today that it has agreed to acquire NowStreet Journal, an educational platform for the burgeoning industry of crowdfinance.
Financial terms of the agreement have not been disclosed regarding the transaction.  Upon completion of the acquisition, NowStreet's Founder, Dara Albright, will join Crowdnetic's management team as its Chief Strategy Officer. In her new role, Albright will drive the expansion of Crowdnetic's existing product portfolio as well as work with the team to launch a new line of products specifically designed to help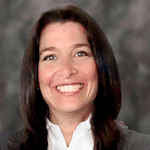 conventional financial service providers increase assets under management, widen margins and add new revenue streams.
"It is an honor for me to join the Crowdnetic team and to have the opportunity to work alongside the very individuals who helped build the infrastructure in the 1990's that allowed financial services to go online in the first place. Since starting NowStreet a few years ago, it has been my personal mission to help ignite the resurgence of the small cap underwriters who, throughout history, have consistently fostered economic growth by bringing some of the world's most promising innovations to the investing public. With Crowdnetic's technology and expertise, I finally have the chance to see this goal to its fruition," said Albright.
Commenting on the acquisition, Luan Cox, Crowdnetic's CEO, said,
"Dara is a true visionary who, through NowStreet, has brought a great deal of Wall Street awareness to the nascent industry of crowdfinance. This union will not only bring a recognized media brand under the Crowdnetic umbrella, but it will also enable us to broaden our product suite, expand our sales reach and significantly increase both revenue and shareholder value."
Sponsored Links by DQ Promote