Game developer SnowFury Studios has launched a crowdfunding campaign:  Project Snowstorm.  This  Kickstarter campaign  is an attempt to bring the kind of in-depth story and rich 3D visuals expected from a Console game or PC title – to mobile phone and tablet devices.  Watch the video, you will be impressed.
The crowdfunding campaign has set a goal of $500,000 but has already incorporated stretch levels with the final target being $3 Million.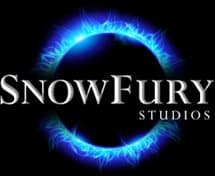 Crowdfunding has completely altered the game financing world. In fact Games are the number one category today on Kickstarter, having generated over $140 Million successful dollars – just topping their next highest category Film and Video.  Acknowledging this new world of crowdfunding, SnowFury is looking to fund their next success on Kickstarter.
William Diehl leads a team of 40 gamers at SnowFury with some impressive resumes on the list.  The company was founded on the mission to reinvent what you expect from a mobile game and deliver
3D immersive worlds that are fully interactive.  As mobile phones and tablets have evolved to the point where they have a great processing power and 3D graphics capabilities – these platforms have become increasingly important in our lives.  Consumers are spending more and more time on mobile devices and the gaming experience needs to catch up with this shift.
Project Snowstorm is a storyline that adapts based on player decisions and a real-time pet battle system, which will  put the gamer's skills, reaction time and ingenuity as a player to the test.
"The video games I enjoy most are the ones that immerse me in a fascinating story, so that at the end I feel like I've personally lived through the story's events," said Willett. "That's why I'm so excited about the opportunity to craft an epic storyline for Project Snowstorm, one that incorporates input and feedback from backers and fellow gamers."
An expert at building scalable cloud platforms, Diehl has pulled together an all-star team of passionate gamers who also happen to be developers, 3D artists, award-winning musicians and writers for this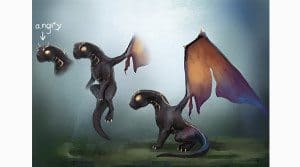 project.
Core game features of Project Snowstorm are :
Supports iOS and Android phones and tablets so you can play anywhere, anytime
Personal and Guild PvP ranked events so you and your friends can compete head-to-head against players around the world for rewards and exclusive titles
Advanced pet battle system with 1:1 real-time combat, 3:3 battle timer and 3:3 turn-based playing options
Imaginative artwork and design within an expansive 3D world that includes up to eight zones, 10 dungeons, four playable creature realms and eight PvP battlefields
Dual Realm creatures so players can build an arsenal of hybrid creatures and even create rare or super rare pets with enhanced abilities
Additionally – SnowFury Studios plans to make the game's Cloud technology available through 3rd party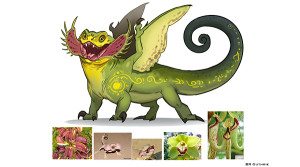 licensing, so "an investment in us is like an investment in the future of connected mobile gaming," said Diehl.
Have a crowdfunding offering you'd like to share? Submit an offering for consideration using our Submit a Tip form and we may share it on our site!