HealthiosXchange is a crowdfunding platform launching this month that focuses on the health care industry. It's no secret that the health care industry is an important one here in the states. According to the US Census, the US health care sector as a whole garnered roughly $1.8 trillion dollars in revenues in 2009 alone. The Bureau of Labor Statistics places employment in the wider health care and social services sector at just above 17 million Americans. In short, it is not only a very lucrative sector. It's also extremely important to the health of our national economy.
It's also a sector with a constant and growing need for innovation and improvement. Anecdotally, I recently attended a Cleveland Clinic seminar where Twitter and Square founder Jack Dorsey was invited to speak about innovation. One of the topics at hand: how tech innovators like Dorsey could help to streamline the process of administering care in the States. The sector is constantly in search of new ways to streamline processes and achieve increased efficiency, which in turn provides an opportunity for startups and small businesses to innovate and redefine how care is administered. (The video of this talk is at the bottom of the article.)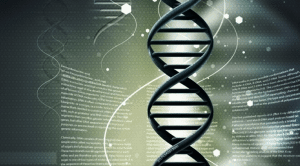 With all of these things in mind, it is easy to imagine health care being a very strong vertical in the equity crowdfunding space. HealthiosXchange has launched to target this sector and has brought with it some really interesting features that could help to entice entrepreneurs and companies to seek funding on the platform.
We project crowdfunding capital in the healthcare industry will be dispersed among many sectors given widespread unmet needs. However, sectors like healthcare IT will resonate with investors given lower capital requirements and legislation that has ignited growth.Scott Jordan, HelthiosXchange
HealthiosXchange will indeed facilitate equity-based crowdfunding for the health care sector when the platform officially launches early next month, but there is also a robust social networking layer that underpins the platform and promises to serve to help stakeholders on both sides of the fundraising equation. The platform will be pre-seeded with thousands of companies and will provide research tools to examine the sector right out of the gate. It's an ecosystem that goes a step beyond the transfer of funds, helping to facilitate knowledge transfer and trust among the platform's participating accredited investors.
We recently spoke with HealthiosXchange representative Scott Jordan about the platform's goals and the health care sector itself.
CFI: For those who have never heard of HealthiosXchange, explain the platform and its goal.
HealthiosXchange is the premiere investment marketplace dedicated exclusively to the global healthcare industry employing crowdfunding as the cornerstone of a new paradigm in healthcare investing. HealthiosXchange is a:
Global Gateway for 100,000 accredited investors, family offices, sovereign wealth, and cross-over funds to invest in directly on a "Fee Free" "Carry Free" basis in emerging growth companies;
Platform – Permitting institutional investors and their portfolio companies to access vast global capital sources in pursuit of their most important financing and strategic objectives;
Pathway to Exit – Enabling the most prominent strategic buyers to transact in a manner aligned with their interests, enhancing their competitive advantage, while advancing certainty, liquidity, and value.
At a high level and for those of us that aren't as familiar with the sector, tell me a bit about the nature of capital access in the health care and health services industry. Is there a typical raise in this sector or do you expect opportunities to be widely varied? Do you expect any specific niches to be dominant?

The global healthcare industry is the largest and most dynamic market in the world: a $3 trillion global industry, growing 16% annually, characterized by 8,162 companies serving 157 market segments in 42 countries. Despite its magnitude, healthcare is the ultimate "grassroots" industry. It innovates from the classrooms and labs in every community in every corner of the world. Healthcare investing, too, is a grassroots effort: triggered by a small commitment to the best ideas made by a few "family and friends" with a big vision. In fact, 67% of the capital invested in healthcare is made to support the fastest growing companies who are creating the majority of value, jobs and wealth. These investments—along with the inspirations and passions behind them—are what the HealthiosXchange is designed to enable.

We project crowdfunding capital in the healthcare industry will be dispersed among many sectors given widespread unmet needs. However, sectors like healthcare IT will resonate with investors given lower capital requirements and legislation that has ignited growth.
You have mentioned that networking is a core focus of the technology underlying this portal. Can you explain how the portal supports networking and how this can affect those seeking funding on the platform?

HealthiosXchange combines a full-spectrum of social media with a FINRA-compliant transaction interface to bring 100,000 accredited investors together with 7,000 institutions, 700 not-for-profits and 2,000 strategic buyers.
Networking tools include the ability to "Follow" companies, "Friend" members and join HealthiosXchange Groups in Linked-in and Q&A Forums.

What about constituents not seeking funding at the moment: accredited investors, other companies, etc. What can they gain from being a part of this platform?

Investors can leverage HealthiosXchange's "Watch List" platforms to keep up-to-date on catalysts that impact valuation, licensing, M&A, and IPO activity in addition to building lasting relationships with the community of healthcare participants.
There are four verticals embedded within the exchange. What are they and how do they correspond to the capital needs of companies in your niche?
From the very first dollar deployed, participants on the HealthiosXchange become connected to a community of peers, comprised of investors, growth companies and strategic buyers in (46) healthcare markets around the world. Over the duration of an investment, these communities — or "H/X EcoSystems" — will provide the support necessary to be successful. H/X EcoSystems ensure that each company has the opportunity to attract follow-on financing; that investors remain informed and knowledgeable; that they can participate in events which suit their interests; that they can measure the value of their investment; that they can compare their performance to the competition; and that they can develop a pathway to exit. This "seed-to-exit" philosophy is critical to successful healthcare investment and it is the cornerstone of the
The four verticals are:
H/X Crowd Finance – Direct investment in the highest scoring emerging growth healthcare companies; Raise capital for non-venture backed companies
H/X Foundation Place – Partnering with prominent mission-based organizations to advance the success of the most vital human priorities; Venture Philanthropy; Social Impact Investing
H/X X.PR.E.S.S. – "Fee Free" "Carry Free" co-investments alongside top-tier institutional investors and the most important strategic buyers; Side-Car or "Follow" on capital to VC-backed deals
InMarket – Harnessing the public markets to inspire transformational growth strategies via OTCBB, Reverse Mergers, "At the Market," and syndicated direct financing platforms
There is also a pretty robust research component baked into the platform. What can investors expect to find in this section?
HealthiosXchange employs a robust research platform that nurtures efficient markets by engendering confidence, consensus and conviction among like-minded investors including:
Proprietary Analysis
Capital Flows, valuations, transaction activity, liquidity, ownership, IRR, ROIC
Third-party research portal
Sell-side reports, industry publications, LinkedIn groups & postings
Organized to be 100% relevant to sector EcoSystems
Now watch Jack Dorsey talk about health care, tech and his path as an entrepreneur…

Sponsored