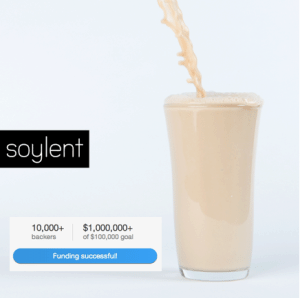 "Free Your Body" is the mantra for the "meal replacement" mix Soylent which has caught the attention and imagination of thousands of supporters fascinated about the thought of being able to not worry about food.  Soylent may now free themselves from financing their product as they have surpassed $1,000,000 raised by over 10,000 contributors.  Soylent continues to take orders and hand out rewards.
Soylent originally was all revved up to crowdfund on Kickstarter but at the last minute Kickstarter pulled the plug.  No worries for founder and creator Rob Rhinehar though – he quickly opted to use Crowdhoster – a self crowdfunding – or white label – crowdfunding application supported by Crowdtilt.
Yes there are problems with the current state of food.
50% of the food produced globally is wasted, and food makes for the largest component of municipal garbage. If not for this waste there would be plenty of food to adequately nourish everyone alive. 2 million people are killed annually by smoke inhalation from indoor cooking stoves alone. 70% of americans are overweight or obese. 1 in 7 people globally are malnourished, and 1 in 3 in the developing world suffer from deficiency. Countless others are living hand-to-mouth, subsistence farming, hindering economic development. Even in the developed world, agriculture is the most dangerous industry to work in by occupational injuries and illnesses, and obesity is on the rise.
From malnutrition to obesity – for some reason our species cannot seem to get it right but now – perhaps – there is something coming along to help out with these inefficiencies.  Soylent is a powder mix envisioned and formulated by Rob Rhinehart a somewhat unexpected source of a potentially revolutionary new food supplement.  An electrical engineer and computer science geek with Y Combinator credentials, Rhinehart took his desire and focused motivation to singularly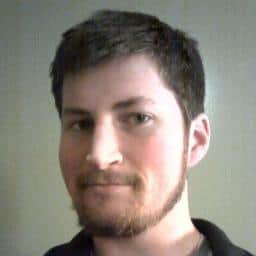 develop this new product.
Using himself as the test environment as word spread about his experiment others asked to test alongside him.  Now he is preparing the final formulation for global shipping with expectations the Soylent mix will be ready in late September of this year.
While much discussion has been around the concept of Soylent being a food replacement, Rhinehart has been careful to market it as a meal replacement – not a complete substitute for regular food.
In a world surrounded by Fast Food, Genetically Modified Organisms, Meat pumped full of hormones and fish full of chemicals – Soylent may quickly find itself a healthy niche for consumers looking for something safe to consume, inexpensive and covering all of the necessary nutrients.  Rhinehart has always been transparent in his approach and formulation – in fact he shared various iterations on his popular blog.
While Soylent is not very everyone – there is definitely a market or group of people that are deeply interested in this approach to food.  And now Soylent has the funds to discover how big that market will be.
Have a crowdfunding offering you'd like to share? Submit an offering for consideration using our Submit a Tip form and we may share it on our site!