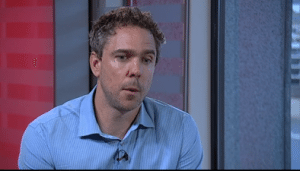 Rosie Carr, Deputy Editor of Investors Chronicle interviews Crowdcube Co-Founder and Marketing Director Luke Lang about his experience with the UK equity crowdfunding site.  Lang describes Crowdcube as "Dragon's Den" online except the pitch goes to a nation of armchair dragons.
Lang continues pushing the theme about Angel investing being the realm of an exclusive group but Crowdcube has set out to democratize investing in startups with their crowdfunding platform.  It is interesting to note that presently about 25% of the equity offerings are for start-ups, and 45% are early stage ventures with the balance falling under the growth stage of businesses.  The average amount raised per round is £150,000.
Crowdcube spends significant time up front vetting prospective businesses.  Actually the majority of businesses which apply to the Crowdcube platform are turned away – normally pointing the prospective crowdfunding business to support organizations so they may sharpen their approach.
Investors who want to participate in the Crowdcube offerings may self certify as a high net worth individual OR they may take a questionnaire where they must prove they are aware of the significant risks investing in these companies.  Investors

may purchase shares in companies with as little as £10.

This video is worth the watch and foreshadows how crowdfunding may be able to evolve in the United States – if it is not over regulated.

______________________

Sponsored Links by DQ Promote