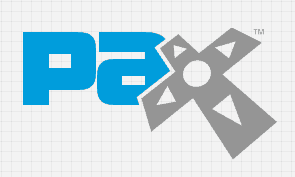 The first gathering was held in 2004 – not so long ago – but PAX has grown to become one of the most important Gaming conferences in the world.  The event has doubled in size every year tapping on the ceiling of capacity until organizers decided split the country and fire up PAX East.
PAX Prime is being held in Seattle this coming weekend, August 30th to September 2nd.  As Gaming is Kickstarter's number two category for total dollars at over $162 Million and number one for Successful Dollars at over $145 Million raised to date – you can bet they have a presence there.

Kickstarter has previously attended PAX in past years so this is not a new event for them.  This year there are three panels that touch the Kickstarter brand two include  Kickstarter execs including; Cindy Au – Head of Community, Luke Crane – Project Specialists for Games and Max Temkin listed as Important Business Man, Cards Against Humanity.
Kickstarter staff is also holding "Office Hours" and scheduling time slots to meet with you to discuss your crowdfunding dream.  Appointments are being scheduled Friday, Saturday and Sunday from 10AM to 6PM in 30 minute increments.  So this is an excellent opportunity to receive some tips on your forthcoming crowdfunding campaign.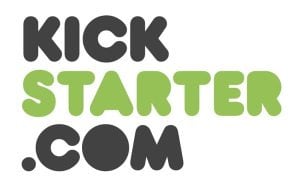 The PAX event is open to the public, unlike many conventions, so if you happen to be in Seattle and want to talk shop with crowdfunding execs from Kickstarter – this may be your chance.  There are two scheduled panels where Kickstarter staff is presenting.  Both held in the Unicorn theatre of course.
See the list of scheduled Kickstarter related Panels Below:
Kickstarter LIVE!

Have a Kickstarter idea you've been kicking around but not sure how to get started? Join us as prospective Kickstarter-ers present their project ideas to a room full of friends, gamers, people they met just yesterday, and mysterious strangers! Hear honest, on-the-spot feedback from members of Kickstarter's community team as well as veteran creators.

PANELISTS:

Cindy Au [Head of Community, Kickstarter], Luke Crane [Project Specialist for Games, Kickstarter], Max Temkin [Important Business Man, Cards Against Humanity]

Unicorn Theatre Saturday 8/31/13 @ 2PM to 3PM

Kickstarter Trials, Tribulations, and Triumphs

Successful Kickstarter projects are in the headlines almost every day, but what about projects that don't make it? If fear that things might not work out perfectly is stopping you from ever getting started, this panel is for you! Join Cindy Au and Luke Crane from Kickstarter along with a panel of creators in discussing why it's important to fail, learn from mistakes, and try, try, try again. A successful creative project often begins with many false starts, so we're here to pull back the curtain on some of the biggest myths about success and help set the record straight on failure.

PANELISTS:

Cindy Au [Head of Community, Kickstarter], Luke Crane [Project Specialist for Games, Kickstarter], Eric Hautemont [CEO, Days of Wonder], Kevin Simmons [Project Lead, Asymmetric Publications]

UNICORN Sunday 9/1/13 5PM to 6PM
Open Development at Double Fine: More Transparency for Better Games

The Double Fine Adventure Kickstarter set crowdfunding records, but it also introduced Double Fine Productions to open game development! For the past year, the game's production has been shared with backers, bringing a new level of transparency to a process that is usually kept tightly under wraps. With MASSIVE CHALICE and other new projects at the studio, Double Fine is beginning to adopt these principles to more games.  Come listen to Double Fine's Project Leads discuss how community involvement has helped shape their games and get a glimpse at their work in progress.

PANELISTS:

Tim Schafer [CEO and President, Double Fine], Brad Muir [Project Lead, MASSIVE CHALICE, Double Fine], Greg Rice [Producer and Brand Manager, Double Fine], Chris Remo [Community Manager, Double Fine]