Responding to user feedback, equity platform Crowdcube has updated their application and is now offering a new feature, Alternative Offer Tool.
As described on their site,   investors, who believe the valuation should be different than the posted amount, may enter what they believe the business to be worth and how much they will invest if the valuation is accepted.   The  proffered investment must be £5,000 or more. As the funding target can't be changed, the entrepreneur will need to alter the equity they are offering to raise the funds and this is calculated automatically.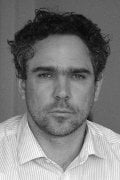 Since the investors must say how much they'd invest at the new valuation the entrepreneur then can determine if they're willing to accept the offer.  Of course this may mean investors may be able to participate at a more attractive price point than the initial offer.  The target for funding cannot be changed so the adjustment would come in the amount of equity offered.
The entrepreneur making the crowdfunding offer will have 3 days to accept the offer or to leave it as is.  If the offer is accepted all backers who may have already participated benefit from the increase in equity as well.
Luke Lang, co-founder of Crowdcube said: "By introducing the Alternative Offer tool we're further increasing the democratic and open nature of Crowdcube. We want to keep the crowd in crowdfunding so providing the crowd with a tool to put forward alternative valuations and offers is a natural extension to the world's first equity crowdfunding platform."
At times their may be offerings which are slow to fund with perception being there is an over-valuation.  As opposed to launching a second campaign or not funding at all – this tool can provide a valuable way to adjust for investor interest.

Sponsored Links by DQ Promote