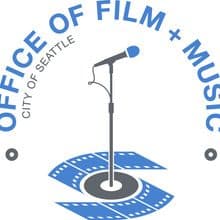 Seattle just announced this past week, the city of Seattle has launched their very own curated page on Kickstarter.  The "Office of Film + Music",  part of local government  – is using Kickstarter to help spread the word on Seattle based film and music projects hoping to help discover the next Seattle icon.
The Office of Film and Music also offers creative tax incentives and professional business development opportunities, to encourage production companies to select Seattle as the next location for film or music projects.
As the number of crowdfunding projects has increased dramatically Kickstarter has continued to review and implement new methodologies for segmenting projects for user ease of access.  Kickstarter quickly leveraged the fact that communities are not just defined by geographies but affinities allowing committed curated pages the opportunity to promote and share targeted sub-categories.  The number of curated pages has continued to grow on Kickstarter and span the spectrum of crowdfunding topics.
________________________________________________________