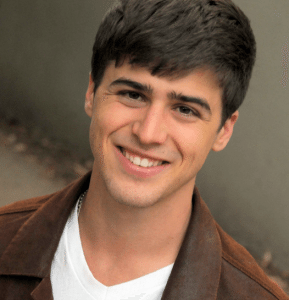 Daniel Haarburger is a two-time crowdfunding success, with both projects having been fully funded on Kickstarter.
His first project was the WINGStand, a set of small clips that allowed iPhone and iPad users to mount their phones to popular Apple bluetooth keyboards. Backers appreciated the simplicity and effectiveness of the final product.
The second project found over 1000% of the required funding on Kickstarter. The Handleband was a simple smartphone mount for bike handlebars.
Now Haarburger and a team of collaborators have built upon what he's learned from two successful Kickstarter campaigns and applied them in the launch of a new web site called Harness The Crowd. Harness the Crowd is a free tool for project creators. The site promises to link crowdfunders to the resources and tips they need to find success online.
We recently had a chance to speak with Daniel about his new mission and what his new site has to offer.
What made you decide to launch a service aimed at helping project creators find crowdfunding success?

It's amazing how many resources there are to help crowdfunders, but still, project creators often feel lost about the process. When preparing the Handleband and Wingstand Kickstarter campaigns, I spent dozens of hours researching crowdfunding tools and resources to better understand the practices that led to successful campaigns. It turns out that I'm not the only one. The same search for crowdfunding tools that I conducted is replicated every day by thousands of other project creators.
Even though there are a myriad of resources to help crowdfunders, they are often disparate and tough to find. With Harness the Crowd, we wanted to create a one-stop-shop where crowdfunding tools could be discovered. By letting anyone suggest a resource or service for their campaign, we've created a toolkit that grows in value. The more people that join on, the better the tools become. The better the tools, the more likely crowdfunders are to succeed.
We covered your success with both the Wingstand and the Handleband. Without completely blowing the value of your educational product, what unexpected things did you learn from your first-hand experience that helped you craft this new program?
I learned so much! But perhaps the biggest takeaway was learning how much I didn't know. The WINGStand was a real eye opener about the difficulty in running a campaign. With that experience under my belt, I (perhaps too confidently) embarked on my next project, only to discover there were still dozens of tips, tricks, and pieces of advice that could have been incredibly helpful had I known them earlier.
We created Harness the Crowd emerged as a place where crowdfunders could learn from the insights of others. Currently, we're focusing on helping people share crowdfunding tools and resources they've discovered. In the long-term, however, our goal is to become a place where ideas, advice, and insights about cowdfunding are cultivated.
You've built a reputation for functional simplicity. Does that translate to this new product?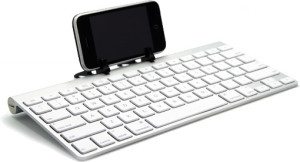 I like to think so. At first my team and I developed a much larger, much more complicated website, but then realized the additional features were adding more complexity than value. We decided to clean things up so the service we provide was clear, front and center. It's a challenge to design things simply, but I think we've done a pretty good job at accomplishing that goal. Hopefully users will appreciate the thought that has gone into Harness the Crowd, just like they did for the WINGStand and Handleband.
What types of projects do you hope to help with Harness the Crowd? Are you aiming for a certain niche or is it more of a general service for all crowdfunders?
Running a campaign is challenging no matter which category your project falls into. For the time being, we're providing a broad set of crowdfunding tools to everyone. That said, we hope that individuals will each other with more specific questions by posting comments and suggestions.
As you likely know, you're entering an increasingly competitive space. How does Harness the Crowd differentiate itself from other crowdfunding project education & service providers?
Our goal is not to compete with crowdfunding educators and service providers. In fact, we see them more as partners than competitors. The more people helping crowdfunders the better. We're just trying make sure those tools are accessible to the people that need them most. We're bridging the gap between crowdfunding resources and campaigners.
What does your service cost? In a general sense, what do your customers get for that cost?
The service is completely free. It gives users unrestricted access to a complete library of tools, resources, and services identified by the crowdfunding community. If you're planning a campaign, Harness the Crowd is hands down the best place to start.