Canadian platform FundRazr wants to be known as the easy to use crowdfunding platform for everyone.  They have been doing a pretty fantastic job of achieving this goal.  Recently they were tapped for a new television show about crowdfunding.  Earlier this year, Fundrazr announced having raised over $25 Million for 37,000 crowdfunding campaigns. So what is next?  Europe of course.  Coming off a highly successful past year Fundrazr has announced a UK based domain in conjunction with their release of having raised over £ 1 Million in the UK and Europe.  The company has also been meeting locally with customers and prospects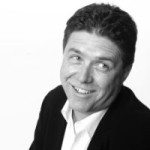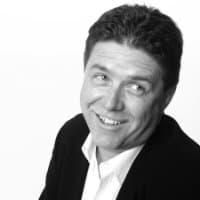 FundRazr announced the launch of FundRazr.co.uk today – to mark their £1million raised milestone in the UK and Europe. FundRazr has been meeting locally with customers and prospects this past week as Canadian company winner of the UKTI Global Adventure Competition and as part of the C100.  FundRazr has collected over 36,000 contributions in the UK and the most popular campaign categories have been for health, family, animals, legal and then charity campaigns.
"The UK has adopted crowdfunding and become our key market outside of North America," stated Founder & CEO, Daryl Hatton. "Our industry firsts, like Crowdfunding as a Service (CFaasT) technology, have been very well received by potential partners and clients on this trip and we anticipate significant growth here and in Europe in 2013/14 and beyond."
As part of the companies announcement they have also released an Infographic on UK Crowdfunding and a list of their 10 notable UK/European crowdfunding campaigns shared below: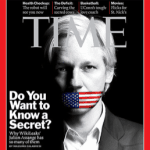 1.POLITICAL CAMPAIGN
Wikileaks Staff Legal Expenses
Location: Worldwide
Raised: £245,460 and counting
Big Brother vs. Julian Assange
This FundRazr campaign is to help pay for the Wikileaks staff, and Julian's, legal fees by the Assange Defense Committee. With all the controversy surrounding the trial, and release of sensitive documents through Wikileaks, this campaign has become one of the most talked about in FundRazr history.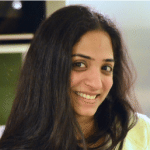 2. FAMILY TRAGEDY
Justice for Shivani
Location: United Kingdom
Raised: £20,655
A mother's wish.
Shivani suddenly passed away with her husband as the main suspect, which left her 18-month-old daughter, Vania, in the midst of a rough custody battle. Friends of Shivani rallied together to start a FundRazr campaign to pay for the custody legal fees. The story of Shivani and little Vania touched the hearts of many as the media covered it extensively.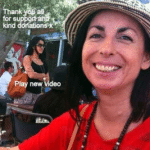 3. BATTLE WITH CANCER
Help Jo to Pay for Her Urgent Cancer Treatment
Location: United Kingdom/Australia
Raised: £17,895
Cancer affects all of us.
Jo has been battling cancer for several years and it has cost nearly all of her resources. Just when she thought hope was gone, her nephew started a FundRazr campaign to save her life. The campaign quickly exceeded its goal of £17,000 as contributions poured in across the globe. The majority of people who donated didn't know Jo personally, but in someway, cancer affects us all.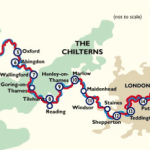 4. SIBLING LOVE
Run Sausage Run! Helping My Sister Fight MS
Location: United Kingdom
Raised: £11,905
Brothers and sisters.
Peter ran the entire length of the Thames path (176miles) in 7 days to raise money for his little sister, Claire. She has been battling MS for many years and needs to have a life changing operation. The FundRazr campaign raised over £11,000 and was a true testament of Peter's perseverance, courage, and love for his sister.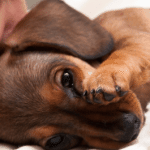 5. ANIMALS AND HUMANITY
In Memory Of Winny Handy – IVDD Research Fund
Location: United Kingdom
Raised: £9,050 and counting…
In honour of Winny the Dachshund.
Winny the Miniature Dachshund died on May 15th, 2013 at 19 weeks old. Winny was born with a spinal abnormality. However, she didn't let the defect stop her from running, laughing, and enjoying all the other silly things puppies loved. In honour of her spirit, her owner started a FundRazr to raise money for Intervertebral Disc Disease (IVDD), which is a prevalent health condition within Dachshunds as a breed. With £9,050 raised and growing, there is hope for a cure.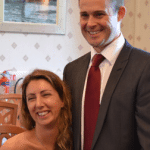 6. UNFORTUNATE ACCIDENT
Help Cure Sarah
Location: United Kingdom
Raised: £8,815
"Help me so I can get back to helping others." – Sarah
Sarah has spent the last 15 years of her life helping animals. However, in 2011 a tick infected her with Lyme's Disease. The disease left Sarah in agony and unable to work. Recently, she found that her best hope for a cure lies in the United States. However, she has already exhausted her funds. Through FundRazr, she was able to raise her goal of £7,000 within a month and hopefully is on her way to a cure.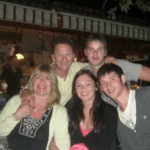 7. PARENT'S LOVE
Support the Steer Family
Location: United Kingdom
Raised: £7,602
It can happen to any of us.
When Bev and Roger found out that their son Bradley was critically injured in a coach crash in Thailand, their heart sank. After a 19-hour trip, what awaited them was their son in the hospital and no release date. Friends of the family decided to start a FundRazr to help with the hospital, travel and accommodation fees. Their campaign was met with enormous community support as donations stacked up during this difficult time.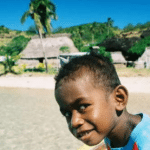 8. DISASTER RELIEF
Denimanu, Yadua – Cyclone Evan
Location: Worldwide
Raised: £5,475
Rebuilding a Community One Home at a Time.
The biggest cyclone to hit Fiji in 20 years has left the island nation in ruins. With winds topping 125mph, homes, villages and lives were ruined. A kind stranger in the United Kingdom decided to start a FundRazr to help rebuild the island community of Denimanu. Through her efforts, strangers worldwide pitched in to help the island recover, rebuild and restore.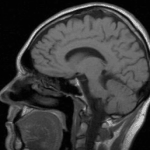 9. HEALTH AND ART
One Last Album Despite Incurable Cancer
Location: Almuñécar, Spain
Raised: €5,905
An Artists Dying Wish.
This campaign tells the story of a musician suffering from incurable cancer. This courageous tale of an artists sticking to his craft, even in the face of death has many music enthusiasts flocking to his cause. Having exhausted all of his funds on medical treatment, he turned to FundRazr to fundraise for his last album.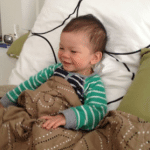 10. YOUTH AND HEALTH
Liam's William Syndrome Fund
Location: Germany
Raised: €4,152
Brave Beyond His Years.

Little Liam was born with a heart defect and has been diagnosed with William's syndrome. The rare neurodevelopmental disorder has made life difficult for this brave boy. Luckily, his mum found FundRazr and has been able to raise over €4,000 towards Liam's therapy. Now, Liam is 16 months old and is crawling and recently began pulling himself up to stand. He is happy, courageous and continues to surprise everyone.

Have a crowdfunding offering you'd like to share? Submit an offering for consideration using our Submit a Tip form and we may share it on our site!

Sponsored Links by DQ Promote