On September 18th of this year a bill was introduced by Republicans in the Michigan House of Representatives (embedded, below) that would effectively legalize intrastate equity crowdfunding in the "Great Lakes State." The bill would amend Section 202 of the Uniform Securities Act of 2002, adding Section 202a. 202a specifies an intrastate crowdfunding exemption.
Equity crowdfunding would be available as a means of capital formation for businesses organized in Michigan. Without providing financial audits to potential investors, companies would be eligible to raise up to $1 million in any 12 month period. Providing financial audits would bump that ceiling up to $2 million.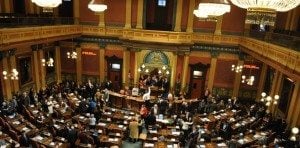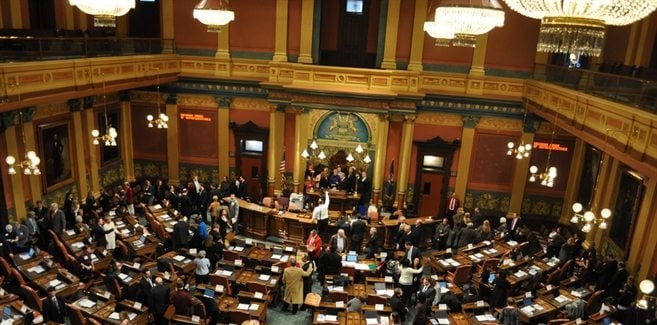 A $10,000 cap is also placed on contributions from a single non-accredited investor. A single person desiring to buy more than $10,000 in equity under this framework would have to be accredited. This cap represents a significantly higher maximum contribution for most non-accredited investors when compared to the cap specified in the JOBS Act.
Also of note is a long list of mandated disclosures, legends and paperwork that would be required in filings and offering materials. For example, each investor would have to sign a document stating that they understand the risks involved, understand that these types of shares are generally illiquid and can afford the loss of their investment.
In some ways, this bill gives the exact type of guidance some in the crowdfunding industry have been clamoring for at the federal level. However, some will certainly see the sheer number of mandates as a future barrier to using this new exemption.
It seems to be irrelevant for now, as the bill has only just been introduced within the last month. The bill was referred to the Committee on Commerce. We've reached out to Rep. Nancy Jenkins, the bill's primary sponsor, for more info.
If Michigan were to pass this bill into law, the state would join Kansas and Georgia as the only states to allow intrastate crowdfunding. Three other states have proposed legislation that would create exemptions: Washington, Wisconsin and North Carolina.
UPDATE: I had a conversation with Andy Buss, Rep. Jenkins's legislative director. He points out that the bill has one Democratic co-sponsor in Rep. Andy Schorr, representing Michigan's 68th district. The bill will be open for testimony before the Committee on Commerce next week and could be up for a vote in the House by the end of the month, at which point the bill would move to the Senate.
Hopes are that the bill could become law by the end of the year if it can garner widespread bipartisan support.
Other similar legislative efforts (specifically a recent effort in North Carolina) have enjoyed bipartisan support. The North Carolina bill was passed through the House with a vote of 103-1. A single nay vote was cast by Republican Representative Edgar Starnes. Buss did allude to North Carolina's "Act To Enact The Jump-Start Our Business Start-Ups Act" serving as a bellweather for this legislative effort.