We're going to unabashedly scream it from the mountaintops: Star Citizen is one of – if not the – biggest crowdfunding stories we've seen since we've launched this site more than a year ago, and it doesn't get the attention or credit it deserves.
The campaign just crossed $23 million in total funding during the overnight hours here in the States. It is by far the biggest rewards-based crowdfunding campaign in what is admittedly a short history, and developer Chris Roberts and his team have used an extremely unorthodox model to raise the cash.


Roberts leads Cloud Imperium Games Corporation. (Kudos to Star Citizen fans for correcting me on "Roberts Space Industries.") A short timeline of events…
In October of 2012, Roberts began raising funds for Star Citizen via a standalone crowdfunding campaign powered by a crowdfunding plugin for WordPress called IgnitionDeck. (For more on WordPress as a crowdfunding solution click here.)
A few weeks later, they launched a Kickstarter campaign to run alongside their ongoing private effort. That campaign raised $2.1 million on Kickstarter and an additional $4 million and change through their own platform.
The campaign continues to fundraise today, having just eclipsed $23 million in total. On a bad day, the campaign receives $75,000 in funding. This has gone on for months. The campaign is in its 42nd week.
In short, Pebble (despite being remarkable in its own right) is a distant number two.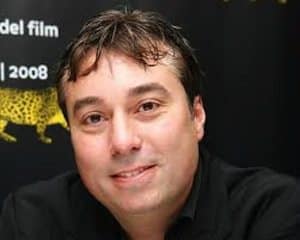 The ambition of the campaign is absolutely remarkable. The goal is to build a game with it's own economy, it's own enormous world to explore, and stunning graphics. They're approaching it in modules; pieces of the game are released periodically to backers as they're completed.

Specifically, let this campaign be a lesson to crowdfunders: the platform doesn't matter as much as many think, or to put it another way… the size of the crowd is everything. No, seriously. If you have your crowd behind you and that crowd is sizable enough, you can list your idea anywhere and garner funding… Kickstarter, RocketHub, your blog, some standalone site, etc. Pledgers are backing the idea, not the platform. Do sites like Kickstarter help from time to time by doing things like facilitating media outreach or featuring campaigns on their homepages? Yes, but Chris Roberts clearly didn't need Kickstarter. It was $2 million of icing on a $23 million cake.

I've said it before and I'll say it again. It is about time we start appreciating this campaign for what it is. It's revolutionary, a bellweather for where rewards-based crowdfunding may be headed. It suggests that the white-label and crowdfunding as a service sectors (CaaS?) could become more powerful going forward, especially for larger campaigns with the resources necessary to support their own platforms.

The game is slated for release over a year from now, and could conceivably continue to accept pledges up until that date. When you run your own crowdfunding campaign on your own software platform, you make the rules. At this point, Roberts is beholden only to his backers.

Have a crowdfunding offering you'd like to share? Submit an offering for consideration using our Submit a Tip form and we may share it on our site!

Sponsored Links by DQ Promote