New York tech manufacturer Omate raised over $1 million from fervent Kickstarter backers for their forthcoming water-resistant smartwatch for active lifestyles. Over 4,300 backers pledged funds to the campaign.
Part of the allure for at least some in the crowd was that the watch was Android-powered and Omate promised full Google Play Store support. However, there was a revelation after the campaign was fully-funded: Google's Play Store specifications don't allow for support on a device with a small form factor like the Omate TrueSmart. Despite the hiccup, Omate's Head of Media & Community Nick Yap told Crowdfund Insider in September that Omate was working with Google to seek support.
Now it turns out that the Omate will not ship with Play Store support, and the team will instead opt for creating their own proprietary app store for the device. This was shared in a recent backer update…
We apologize for any confusion that our initial statements may have caused regarding the Official Google Play Store. TrueSmart is the first of an entire new breed of smartwatches, for you as well as for us, and as we are developing it together we are also learning. Even though Android does not currently allow for official Play Store support for Smartwatch 2.0 devices, Omate is still working closely with Google over Google Play and Google Services issues. We feel that the combined efforts of Google and Omate will allow for Google Play Store and Google Services to be on the TrueSmart and we are fully committed to get the TrueSmart certified and the needed updates released. Until that time we are working to provide you with the OStore and are also working closely with app developers to ensure apps in the OStore will provide the best experience possible. I will personally do my best with the support of the entire Omate Team to promote Omate's vision to strategic industrial partners and with your help we will make it possible. The companion feature (Osmart) is just one of the limitless applications we can implement into the TrueSmart. We will announce great app partnerships when we will start shipping the Developer Edition end of October.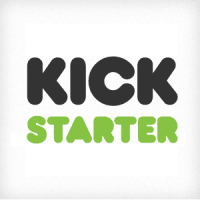 Response to the news has been interesting. A couple of Omate's backers were quick to defend the company. One commenter quipped: "It is wonderful that Omate blew away their goal with the TrueSmart, but now we are seeing people who want to be on the bleeding edge of tech complaining that there may be some thorns that they are going to have to deal with."
However, not all are as forgiving: "I'm not an dev or an Android head, I shouldn't have to self install, download software from the net, APK this, and Side load that – I want a product to work as promised, shipped with a built in Google Play Store as promised."
Omate will continue to work with Google in an effort to provide support, but for now it seems there will be no Play Store for the TrueSmart.
Have a crowdfunding offering you'd like to share? Submit an offering for consideration using our Submit a Tip form and we may share it on our site!