Crowdfunding has yet to take off in Asia like it has in the US, Europe and Australia. Having said that, two recent pieces of news involving Hong Kong-based crowdfunding platforms suggest that entrepreneurs are increasing their efforts at mobilizing capital in Asia via crowdfunding. These sites join other platforms from HK including GingCreative and AppsFunder.
GrowVC Group Invests In Crowdbaron
Hong Kong-based real estate crowdfunding platform Crowdbaron recently announced that they have secured an unspecified amount of funding from GrowVC Group.
GrowVC Group has been extremely active in the crowdfunding space. We recently reported on the group's acquisition of Kapipal in July of this year. Kapipal is an international crowdfunding platform focusing on causes and life events.

Crowdbaron is similar to other real estate crowdinvesting opportunities in that the site allows investors to purchase as little as a 1% stake in real estate opportunities.
According to a recent article in Tech In Asia, Crowdbaron has 500 registered users who have "built up a property portfolio worth an estimated $3 million."
Fund2.me Aims To Launch Hybrid Crowdfunding Platform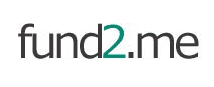 Outside of the real estate vertical, another Hong Kong-based crowdfunding startup seeks to launch a hybrid crowdfunding platform that aims to offer three forms of crowdfunding.
Fund2.me is currently live and running on WordPress and using the Fundify theme, although it appears that current projects are only serving as placeholders for proof of concept. The platform is slated for a December launch.
The three provided crowdfunding models are as follows…
Rewards: Rewards-based raises allow startups to provide an item of value in exchange for a capital commitment. For example, if a Backer commits $50, the startup may offer a copy of the product once it's produced.
Equity: Companies may offer shares of company stock directly to accredited investors in exchange for funding commitments. This may include options for Convertible Debt and Debt funding as well.
Marketplace: In our Marketplace you usually find products and ideas from inventors which do not want to play an active part in a business or wish to sell their idea to bigger corporations. It is also possible to sell business rights or franchise markets.
Sponsored Links by DQ Promote