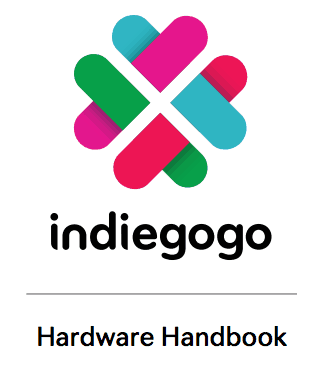 Indiegogo recently hosted a Hardware Bootcamp for crowdfunders looking to raise funds for their manufactured product.  Production and operations management is really, really hard.  Even if you have a solid background in operations and tons of experience organizing a supply chain it is a lot of work and preparation.  There have been more than a few crowdfunding campaigns which have successfully raised funds only to stumble out of the gate as the realization they need to actually produce and ship a product but have not lined up sufficient production capacity to handle the process.
There are several crowdfunding platforms which specialize in Hardware crowdfunding such as Dragon Innovation and HWTrek, but many hardware projects land on the pages of Indiegogo and other crowdfunding sites.
In recognition of the intrinsic challenges to manufacturing Indiegogo corralled four individuals with experience in structuring production processes:

The ideation and creation of a tech prototype is a huge challenge.  Creating something that fulfills a need or captures the imagination and desire of consumers is the first of many hurdles.  Indiegogo hopes to alleviate the knowledge gap and educate crowdfunders with a new Hardware Handbook (PDF Download) and a series of videos they recorded at this Hardware Bootcamp which was attended by 70 companies.  Organized by campaign specialist Ben Bateman, he and the Indiegogo team have also organized Hardware Mentor Office Hours (with Adam Ellsworth) and Hardware Campaign Strategy Office Hours (with Bateman) to aid anyone interested in crowdfunding their cool hardware.