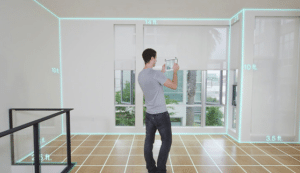 On his blog, noted Colorado-based VC Brad Feld shares good news from the Occipital camp: two awards for their "Structure Sensor." The Structure Sensor is a 3D scanner for the iPad that raised over $1.2 million on Kickstarter. The campaign closed on November 1st of this year.
Popular Science has selected the Structure Sensor as one of eight winners in the gadget category of their annual "Best of What's New" roundup. It isn't the only crowdfunded project on the list, either. Appearances are made by the Canary Smart Home Sensor, Oculus Rift and others.
In addition, Occipital will be recognized at CES 2014 as a CES Innovation Award winner in the "Tablets, E-Readers & Mobile Computing" category. Occipital joins some impressive company as a recipient of the award, sharing the honors with companies like Samsung and Sony.