Hardware Crowdfunding Campaigns Compete to Receive Matching Funds.
Unique hardware crowdfunding platform HWTrek (Hardware Trek) has announced public beta of their site.  The company had announced their intentions to move into the Hardware crowdfunding space earlier this year.  HWTrek unites makers, design and manufacturing experts and backers in a community based environment who are passionate about bringing next-generation hardware dreams to life and to market.  Until today the site was closed to the public and  users who wished to join HWTrek had to submit a request for a passcode to access the platform. Users from around the world may now participate in the community simply by signing up with their Facebook account for Maker access, or LinkedIn account for Expert access, or creating a new HWTrek account.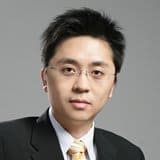 Lucas Wang, CEO of HWTrek stated,
"Making hardware is no easy task. Conceiving a good idea is just the first step – the real trick is to make it happen. Oftentimes, makers find themselves plagued with design, manufacturing and supply chain problems after the prototype leaves the lab, and even after raising funds. That's why we created HWTrek."
Designed from the ground up with the needs of hardware makers in mind, HWTrek connects fledgling makers with design, manufacturing and marketing experts who will share invaluable insights on a wide range of issues – including manufacturing, costing and sourcing – to help create a better product on time and on budget.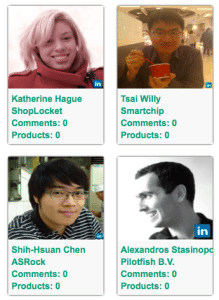 Since HWTrek's closed beta launch in September, the platform's expert community has grown to approximately 80 individuals and companies.
Some of the community experts are listed below:
Brian Lamb – CEO and founder of Swivl
Charles Huang – CEO and co-founder of Green Throttle Games (previously CEO and co-founder of RedOctane, co-creator of Guitar Hero)
Idan Beck – Founder of Incident Technologies (maker of gTar)
Jeevan Kalanithi – CEO and founder of Sifteo
Katherine Hague – CEO and co-founder of ShopLocket
Morgan Brown – Founder of FullStack Marketing
The collaborative nature of HWTrek encourages open forum discussions between makers and experts. Makers can also solicit advice and feedback about their projects from the experts privately, to help refine and improve designs.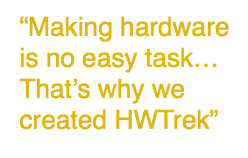 The first round of HWTrek campaigns that will go live from this week include:
Guardian, a bluetooth tracking device that works with iOS devices to safeguard the whereabouts of children.
Snooperscope, a smart and compact infrared camera that enables the human eye to see in total darkness and improves visibility in low lighting.
The SIM+, a stylish and durable case that connects iPhone 5 to two SIM Cards without removal.
VisitorBot Mini, a compact and economical robot that can be operated on the floor or a tabletop using a smartphone or an iPod Touch.
Zuke, a sleek and ultra-thin case housing a built-in backup battery that extends the run time of the iPhone 4/4S.
Campaigns that raise $50,000 on HWTrek will receive matching funds with an extra $20,000, or a total of $40,000 for campaigns that raise $100,000 or more.

Sponsored Links by DQ Promote