Crowdsourcing Week Looks to Empower Transformation Through Crowds.
Crowdsourcing Week announces its second annual global crowdsourcing conference, taking place in Singapore from April 7-11, 2014. The week-long platform of events will convene an expanding and highly networked community from around the world who are shaping the future of the growing crowdsourcing movement.
Into its second year, the Crowdsourcing Week conference will deepen the conversation from the inaugural event in June 2013 that introduced the future of ideas, innovation and creativity with crowdsourcing. The theme of the conference, "Crowd Impact: Empowering Transformation" will provide organizations with crowd-centered approaches and solutions to help them thrive in a hyper-connected society. Attendees will discover approaches and tools they need to transform their business through crowd interactions, the sharing economy and collaborative consumption.
"Crowdsourcing is accelerating a new kind of social productivity – one that is transforming our social DNA in a highly networked world. We are more open to sharing, crowdfunding and creating collaborative futures today than ever before. The opportunity to apply this phenomenon is huge for organizations trying to do more with less. From now to April and beyond, we want to create empowered leaders to lead this transformation from within their organizations," says Epi Ludvik Nekaj, Founder and CEO of Crowdsourcing Week.
The speaker lineup reinforces Crowdsourcing Week's mission to bring thought leadership coupled with transformative solutions onto the global stage to benefit enterprise, government and citizen services, healthcare, tourism, environment and startups.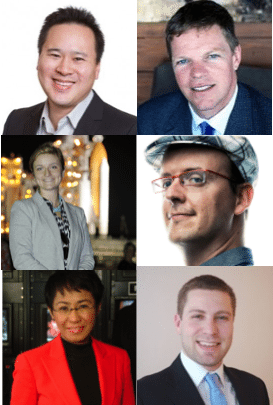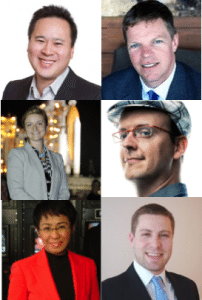 The initial lineup of speakers includes leading innovators and crowdsourcing practice pioneers like Sean Moffitt, managing director of Wikibrands and well-recognized thought leader in company innovation; Jeremiah Owyang, founder of Crowd Companies and pioneer on social business and the collaborative economy; Patrick Meier, director of social innovation at the Qatar Computing Research Institute and collaborator with the UN on humanitarian crowdsourcing for typhoon relief work in the Philippines; Maria Ressa, founder of Rappler an ace reporter redefining journalism by combining traditional broadcast, new media and mobile phone technology for social change; and Jennifer Gustetic, executive at NASA who leads open data and innovation efforts for the US Government.

Speakers will share best practices, strategies and disruptive business models for organizations looking to innovate in the new digital crowd-focused space.

Early bird tickets will go on sale on December 12, 2013. There is an opportunity to reserve a 2-for-1 ticket by applying on the conference website.

Launched in 2012, Crowdsourcing Week is a global conference dedicated to providing a multilayer platform to global innovators in crowdsourcing, crowdfunding and open innovation while equipping change leaders with tools to navigate the changing web. In under 18 months, Crowdsourcing Week has produced summits in New York City, Berlin, Amsterdam, Warsaw and London in addition to the flagship annual conference in Singapore.

Sponsored Links by DQ Promote