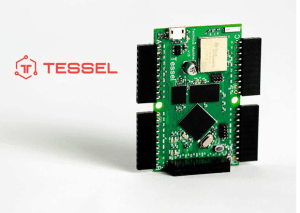 Technical Machine is a startup that up to now has been based at Olin College. They're also the outfit behind the Tessel, a device we've reported on in the past. The Tessel is a small microcontroller that interfaces with real-life objects and can be programmed in Javascript, the "language of the Internet."
The idea helped Technical Machine to secure a $1 million seed round led by True Ventures. The company will also relocated to San Francisco sometime next year in order to be closer to the action.
Another help in their quest to find funding was their hugely successful Dragon Innovation campaign, which raised over $196,000, almost four times their original $50,000 goal.
The company was founded by three graduates from Olin College of Engineering. This past summer they participated in the [email protected] program, which provides cash, mentorship and office space to startups and entrepreneurs.