EarlyShares is a crowdfunding platform based in Miami, Florida. The operation is poised to be one of the leaders in the nascent equity crowdfunding space in the United States, and in light of the implementation of Rule 506(c) that took place in September the platform has now officially launched with a handful of live deals crowdfunding now on their platform.
One issuer with a current campaign on the platform is Boatsetter. The Miami-based "nautical matchmakers" are kind of like an Uber or Airbnb for boats. They "set up boat owners with renters to make owning a boat more affordable while allowing more people to fall in love with the freedom of boating."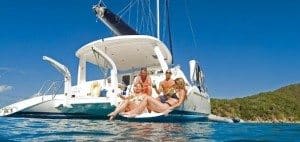 Boatsetter has taken advantage of a funding model called the EarlyFund. In EarlyFund offerings, investors are organized under an LLC managed by EarlyShares. This approach helps to tackle one of the biggest criticisms of equity crowdfunding on the part of venture capitalists and other early-stage investor interests: messy cap tables. With all investors organized under one entity, that entity makes the investment on behalf of shareholders, representing said shareholders while resulting in only one entry on the cap table.
In addition, investors get a value add of a professional management company (EarlyShares management) managing their investment.
Here's how it works: Due to the benefits of Rule 506(c) offerings, potential investors can see basic deal details without having to register on the site. In order to see in-depth details, investors have to self-certify accredited status. Once they've self-certified that user can login and read offering details on the site. Before they can invest, potential investors then have to go through a more rigorous process of certifying their accredited status. This keeps EarlyShares compliant with SEC regulations.
There are three ways to certify accredited status:
Investors can input information on the web site and submit a 4506T form, which is then submitted to Veritax to verify income requirements via the IRS. EarlyShares is notified whether the investor meets minimum criteria without being notified of any personal information, including salary or net worth.
Investors can download a pack of files that they can then forward along to their financial advisor or accountant. The files include an explanation of the JOBS Act and why the financial professional is receiving the request. The professional can then sign and return a letter in the pack verifying status on behalf of the investor.
The investor can call an EarlyShares representative on the phone to have the need to certify explained in detail, and can then decide to work directly with EarlyShares to verify status by, for example, sending in a W2.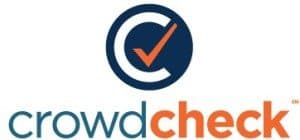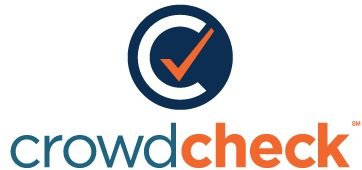 Due diligence services for these offerings are provided by CrowdCheck, a third-party due diligence service provider for the crowdfunding industry. CrowdCheck is based in Alexandria, Virginia. Other third parties providing services in the EarlyShares pipeline include V-Stock Transfer as transfer agent, and EarlyShares works with a local bank for escrow services.

EarlyShares also offers a direct equity funding model where each investor is represented individually. The issuer can decide which approach makes the most sense for their raise.
Direct offerings are managed by a partner broker-dealer, National Holdings Corporation. In this case all services including accredited verification are managed by the broker-dealer.
EarlyShares' partnership with National Holdings enables the vetting and accreditation process of EarlyShares' registered users, and will provide accredited investors an opportunity to access the private placements market. National Holdings will streamline the due diligence process and other aspects of Reg D offerings.
Interestingly, equity crowdfunding issuers are welcomed and encouraged to package rewards for investors who contribute. It's a blend of the equity crowdfunding model and rewards-based models adopted by sites like Kickstarter. Those who invest $5,000 in Boatsetter, for example, receive a Boatsetter "swag bag" and ten commission-free rentals through the company valued at about $1,000.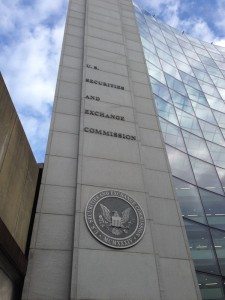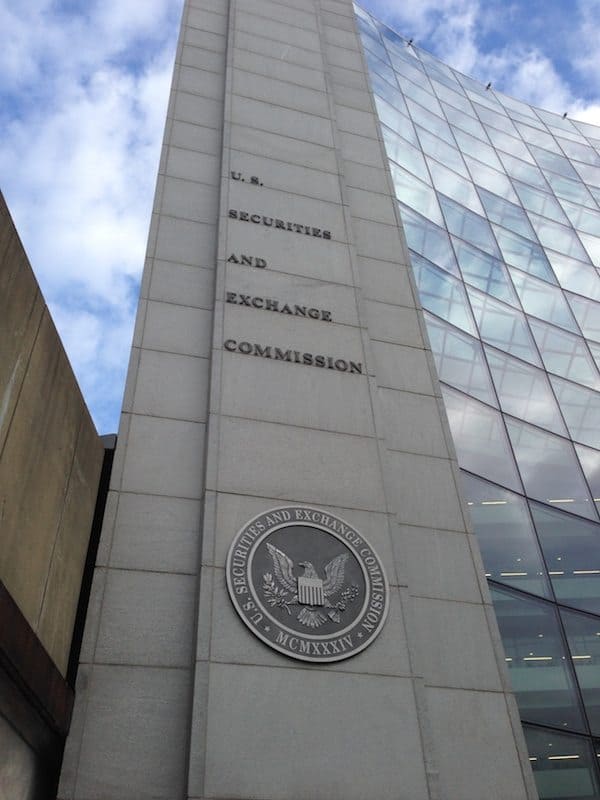 In light of Title III rules being delayed well past the due date mandated within the JOBS Act, many crowdfunding platforms sat starved for revenues while the rules were (and still are) being hammered out. Rather than waiting for implementation, EarlyShares CEO Joanna Schwartz says the platform turned the delay into a positive.
"More than affect our initial strategy, the delays in the rules actually offered us an opportunity to explore more avenues in which our platform could expand and enhance our services for both issuers and investors," she said. "We initially started as a title III focused platform, but realized the potential and incredible demand for Title II deals early on, so decided to put in place all the requirements to meet both. In anticipation for the rules, we also realized the need for capital across different industries, due to the high demand on our platforms – which allowed us to explore these different channels, secure high profile partnerships in each industry and build the process to suit music deals, entertainment deals, real estate deals, as well as general business offerings."
In part due to their early entry into the space, EarlyShares has hundreds of deals in the pipeline either about to go live under Rule 506(c) or patiently waiting for Section 4(a)(6) "non-accredited crowdfunding" implementation.
EarlyShares has been very active and vocal throughout the SEC's rulemaking process. The platform says that they didn't see any surprises in the proposed rules for equity crowdfunding, and alluded to some of the rulemakings actually being better than expected.
So what does the future hold for EarlyShares? Some of the strategic moves made by the portal early on suggest where they may be headed in the future.

One involves a partnership with Cisco to vet and bring startups to Cisco's Entrepreneurs in Residence incubator program. Those who make it through a raise on EarlyShares are then eligible to participate in the incubator, which includes guidance and financial support from one of the world's largest companies.
Similar partnerships have been struck with Five X Five Media to serve the film vertical and Westcore Properties on the real estate front. Both partnerships will bring vetted deals into the EarlyShares pipeline and help amplify the availability of these focused opportunities.
We believe that investing is transitioning from a passive activity to a more interactive, interest-driven experience. We want to give investors what they haven't had before – a secure, compliant platform where they can explore new, exciting investment opportunities in a variety of different industries. Ultimately, EarlyShares will be an all-in-one place where investors can diversify their portfolio.

Our partnerships with industry-leading companies in real estate, web enterprise, music and entertainment help us select and vet the right issuers for offerings. And through our equity-plus-rewards Combination Campaigns, we give investors new ways to become more connected and involved with the companies they invest in.
There is also the quiet, under-the-radar offering executed earlier this year. The deal was transacted offline in advance of Rule 506(c)'s implementation, but it still served as a test run for the future of the portal.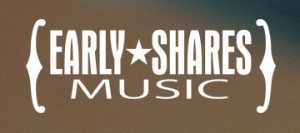 The issuer was The Lost Trailers, a country music band that seeked to fund a song via an equity raise. The band raised $250,000 and funded their song "It's Goin' Down Tonight," which was subsequently picked up by Westwood One. The song became the theme song for Sirius XM's weekly national NFL game, and investors in the offering just received their first royalty check as a result. The deal is now represented via an offering listing on the EarlyShares web site.

So, expect the general interest platform to be especially active in certain verticals and niches where they see the best opportunities for disruption and creating return on investment. It's all part of an emergent movement that Schwartz sees as a tectonic shift in how investors vet opportunities. Rather than making investment decisions based purely on financial interests, she says this new class of investor is looking for something more, seeking an experience on top of their investment. EarlyShares aims to provide more for them.

Sponsored Links by DQ Promote