On Thursday, December 5th 2013, Lending Club Founder and CEO Renaud Laplanche provided the following testimony to the House Committee on Small Business, and specifically the Subcommittee on Economic Growth, Taxes and Capital Access.
A survey released by the Federal Reserve Bank of New York in August of this year was the latest to paint a grim picture of availability of credit to small businesses. Access to capital was reported as by far the biggest barrier to growth. Out of every 100 small businesses, 70 wanted financing. Of those 70, 29 were too discouraged to apply. Of the 41 that applied for credit, only 5 received the amount they wanted. Substantially all of these businesses (93%) were looking for $1M or less in capital. [NY Fed]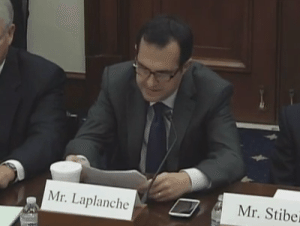 He cites high underwriting costs as the primary barrier to loan origination for small businesses. At the core of Lending Club's value proposition is lower underwriting costs due to their streamlined, P2P-driven model.
Peter Renton at LendAcademy has a great breakdown of the hearing. According to Renton, a discussion of how Lending Club is using technology to drive underwriting costs lower never materialized. Focus remained on how Dodd-Frank is affecting small business lending.
The full video of the hearing is embedded below, followed by Laplanche's opening testimony.