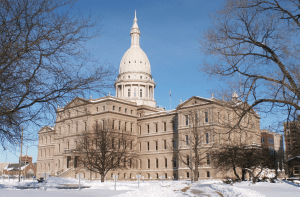 Michigan entrepreneurs and crowdfunding advocates are celebrating momentous news out of the state yesterday. The Michigan intrastate crowdfunding bill championed by State Representative Nancy Jenkins had been unanimously approved in the Senate. It is now headed back to the House for final approval before it moves to the Governor's desk.
HB 4996, a creative approach to economic development, will allow the sales of securities to an unlimited number of non-accredited investors, provided the issuer registers with the State of Michigan.  Any Michiganders who do not fit the federal definition of an accredited investor are given the opportunity to support their local entrepreneurs, existing small businesses, and real estate investments.Nikki Brown, Michigan Municipal League
Students studying at the University of Michigan's Ford School of Public Policy have provided the following documents for Michigan businesses and investors, respectively, detailing some of the basics of equity crowdfunding and how each group can make use of this new intrastate exemption.