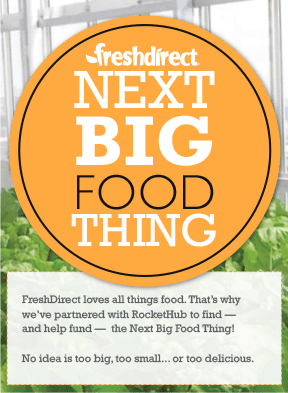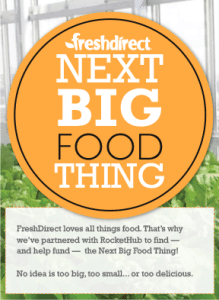 RocketHub teamed with FreshDirect to launch the FreshDirect "Next Big Food Thing." The initiative encouraged entrepreneurs and project creators with great ideas in the world of food to launch crowdfunding projects for a chance to win prizes of up to $10,000.
The initiative just ended, and over $70,000 was pledged to 14 participating campaigns. A winner will be selected sometime early next year.
The campaign that raised the most in terms of percentage over the goal is the eggthingy. The BPA-free silicon mold allows anyone to make hard-boiled eggs out of liquid egg substitute in the oven, microwave or boiling water. It raised $7,425 which was 124% of a stated $6,000 goal.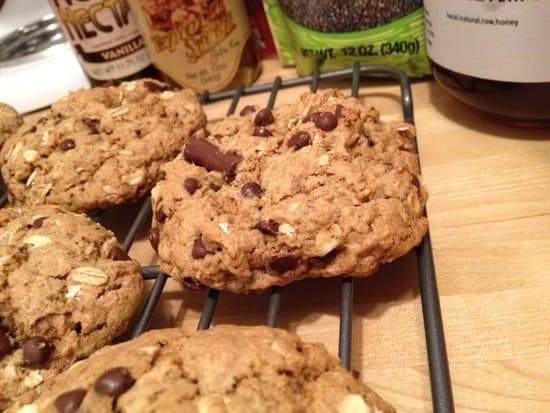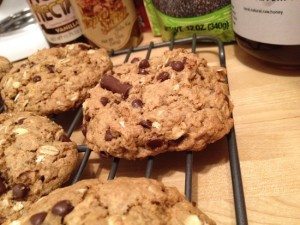 The project that raised the most cash didn't quite meet its goal – it raised 70% of it – but was still impressive, garnering $17,335 from 87 backers. The Chia Chicks raised the money to further their goal of bringing healthy cookies to market. This campaign was for a "Chocolate Chia'p" cookie
While we recognize that  gluten free and other allergy conscious items are available on the market, we believe that our cookies are different because of our special ingredient: the chia seed. Chia seeds are rich in polyunsaturated fats, especially omega-3 fatty acids. The omega-3s in chia seeds can help reduce inflammation, enhance cognitive performance and reduce high cholesterol. In addition to being an excellent source of fiber they are rich in antioxidants that help protect the body from free radicals, aging and cancer, as well as, help to maintain a healthy weight. They are also important for energy metabolism and a part of DNA synthesis.
All 14 participants will be crossing their fingers to receive one of three prizes. A grand prize winner will receive an additional $10,000 in funding while two runner-ups will receive $2,500 each. Good luck to all involved!

Sponsored Links by DQ Promote