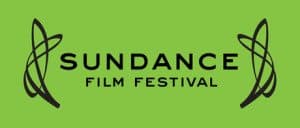 Congratulations are in order for Zach Braff and the team behind his Kickstarter-funded film Wish I Was Here. The film will premiere at 2014's Sundance Film Festival in Park City, Utah. The festival is slated to take place between January 16-26, 2014.
It isn't the only crowdfunded film to premiere at Sundance this year. Life Itself, the Roger Ebert documentary currently crowdfunding on Indiegogo, will also premiere at this year's festival among what is certain to be many others. Life Itself will be simultaneously live streamed to backers of the campaign. A similar event is planned for Wish I Was Here, although it is unclear whether the Sundance premiere will come before or after the backer event.
Kickstarter has a legacy to uphold when it comes to the Sundance Film Festival. Last year 17 Kickstarter-funded films premiered at the event. Kickstarter-funded films also amassed 6 awards. Crowdfunding and film seem a match made in silver screen heaven, and we'd expect that trend to continue into 2014 and beyond.