Crowdfunding Campaign on Kickstarter Has Raised an Incredible $81,000  – 8 Times Goal.
Opera singer, teacher and author Gabriel Wyner set out to raise a mere $10,000 on Kickstarter. He crushed that goal in just over 2 days.  His crowdfunding campaign on Kickstarter which ends in one day – has now raised over $81,000 with the support of over 1500 backers.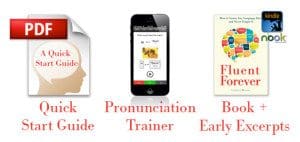 The project is one of the top tech projects live on the Kickstarter site right now which is pretty incredible when you consider this is for a language learning app and book (which is being published by Random House) that teaches you how to learn.
In Wyner's profession he needs to be pretty convincing in multiple languages.  During his own attempts to learn another language he deciphered the fact that if you can train your ear to differentiate and understand different language nuances, then you may learn to speak these languages fluently much faster.  Wyner claims to have mastered French in 5 months and Russian in just ten (no small task).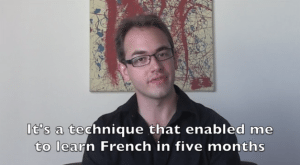 In High School Wyner tried to best Russian and following over 5 years of study he came away with little more than an appreciation for the cyrillic alphabet and a few words.  His new, more effective methods, were gained over the course of his learning German, Italian, French, Russian and today he is tackling Hungarian.  According to his site Wyner averaged one hour a day on each of these languages which must certainly aid his chosen career.

So what exactly is a Fluent Forever?  Well it is based on the premise that language learning is a memory game and the first challenge is pronunciation.  If you can't pronounce a word – it's pretty tough to remember it – much less say it correctly.  At the $30 reward level you get a quick start guide which is an extended version of an article he wrote on Lifehacker which he claims was one of the most popular articles on the site for 2012.  You will also get the Fluent Forever Pronunciation Trainer app which will train your ears.  And then there is the book which is scheduled to be published next August (plus a word list is part of the package too).
Having studied 5 languages myself I understand the challenges of speaking another language well (or alternatively butchering it).  If I could have mastered any language in 5 months it would have been a minor miracle but I can understand why supporters who are trying to learn another language are backing this campaign.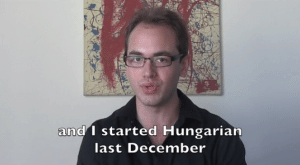 With multiple stretch goals already surpassed the final one of $80 was just beat yesterday.   In the commenting section of the campaign there appears to be a ton of interest in adding additional languages to Wyner's learning process.

If you are interested in becoming a polyglot quickly, and inexpensively, you better hurry.  The campaign closes tomorrow with rewards shipping February 2014.  The Book next August.

Have a crowdfunding offering you'd like to share? Submit an offering for consideration using our Submit a Tip form and we may share it on our site!

Sponsored Links by DQ Promote