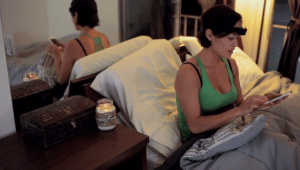 Crowdfunding on Kickstarter, the Aurora Dream Enhancer closed this past week at $239,094 on a goal of $90,000.  Backers numbered 1428 with the majority signing up for a device that is scheduled to ship this coming June.  Aurora is capitalizing on the growing interest in lucid dreaming.  Basically taking control of your dream without waking up and leveraging the creative possibilities.  The project was put together by a company called iWinks based in San Diego. The crowdfunding campaign was well structured and transparent giving confidence to backers in a retail device that overlaps an evolving science surrounding dreaming.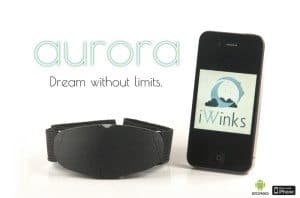 Post crowdfunding, iWinks is prepping to launch an e-commerce site and community forum to build upon the small but engaged community they developed using the Kickstarter platform.  The crowdfunding campaign's success allowed iWinks to make significant upgrades to the product. The organizers actively requested feedback from backers to assist in product development.  Originally the device was to be operated at least partially via a smartphone app.  The funding total allowed the creators to eliminate the need of the smartphone with the features being encased in the Aurora Headband.    iWinks saw their backers not as VC's but passionate and committed customers who may turn out to be the biggest group of advocates and promoters their product may ever have.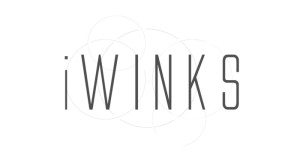 Just prior to the end of the campaign, iWinks held a Reddit AMA which further engaged an inquisitive group of potential supporters.
As Jack Payne, part of the iWinks team and cognitive neuroscience PhD student, explained,
"The theory on why we dream has been debated for a long time. There are a few ideas on that.  Dreams occur while our brain is restructuring and consolidating memories. REM sleep is important for hippocampal neuron traces to get strengthened…"

"…Ultimately there's no one answer yet. IMHO science is actually pretty ill-equipped to answer questions about subjective experiences like dreams and consciousness…"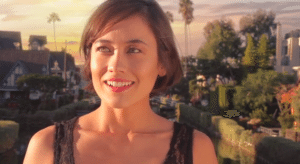 Payne shared that more information was available on their blog.
Lucid dreaming has been a topic of discussion for a long time.  Aurora was not the first (and probably will not be the last) to crowdfund on a rewards based platform.  Luci Advanced Dream Inducer crowdfunded successfully on Kickstarter last year raising over $360,000 only to have the campaign organizers abruptly cancel the crowdfunding campaign in a swirl of allegations of fraud.  At a minimum the campaign was guilty of clumsy mismanagement.  Some of the Luci backers shifted to support Aurora as the project became known.
While some questioned the premise behind the product, most commenters accepted the technology and approach at face value.  The transparency and communication of the organizers solidified the campaign as a professional effort.  With delivery in Jun 2014, backers will not have long to wait to decide for themselves.
Have a crowdfunding offering you'd like to share? Submit an offering for consideration using our Submit a Tip form and we may share it on our site!