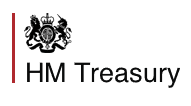 Individual Savings Accounts (ISA) are a financial product available to residents of the United Kingdom.  These types of vehicles are used to supplement retirement incomes (somewhat similar to US 401k's).  Apparently in a meeting held this week between Peer-toPeer (P2P) lenders, ISA industry participants and the UK Treasury each constituency is looking to move forward to allow P2P assets held within ISA's.
According to Nick Moules, Marketing Manager at RebuildingSociety, while the process is slow  the wheels are in motion to include peer-to-peer lending within ISAs.  Moules, who attended the meeting, shared there remained a considerable amount of work before investors can benefit from the ISAs unique tax position.
Moules was quoted as stating:
As the product stands, it doesn't slot nicely into established ISA criteria. Falling short in areas like liquidity, it is not a 'qualifying investment' and it would need to be integrated into the ISA Manager structure in the same way other products are.

A working group is likely to be formed comprising the Treasury, peer-to-peer lenders and those from the ISA industry.

It's easy to see why everyone is keen to get this done – the potential windfall for the industry if this comes off is tremendous. Last year, £57 billion was invested tax-free in stocks and shares in ISAs.

Were a small percentage of that, say 1%, to be invested into UK businesses, it would double the size of the market as it currently stands.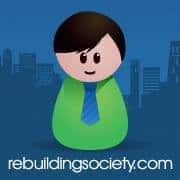 Moules shared that data provided by Funding Circle indicates that on average three jobs are created with every one of their loans.
If the ISA market opens up to this new asset class liquidity could increase, there would be more loans and of course more data.
Rebuildingsociety.com is a peer-to-business lending platform that connects creditworthy UK businesses looking for a loan with individuals prepared to lend their own money for returns greater than today's retail savings products.