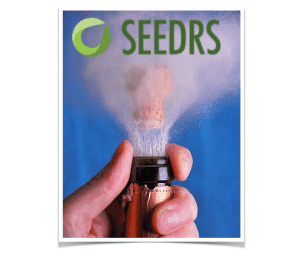 Seedrs, a leading equity crowdfunding platform, has released the final amount of their self-crowdfunding round.  The London based platform raised £2.58 million, an amount that was far above their initial target of raising £750,000 which was surpassed on the first day of the offer.  Over 900 investors purchased a 33.3% ownership in the company.  The amount raised is the most ever on an equity crowdfunding platform in the UK.  Funds raised will be leveraged to boos their growth across Europe.
Jeff Lynn, chief executive and co-founder of Seedrs, said:
"The response to our campaign was phenomenal. It was overwhelming enough to have reached our investment target in such a short amount of time, but to have achieved almost four-times the investment backing we sought, from our own community and beyond, is astonishing. We see this as a tremendous validation of both our model and our business and we want to thank everyone who has invested for joining us on our journey."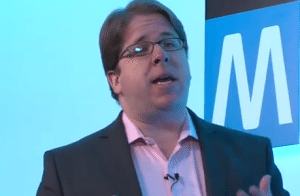 Everyone from ordinary investors to business angels who see the potential for equity crowdfunding to disrupt traditional financial services now have a small stake in the industry that experts predict could be worth an estimated $300B (£125B, €220B).
Seedrs already has more than 30,000 registered members on its books, who can back businesses with as little as £10, and it has funded 60 deals since its launch in July 2012. The company has seen an annual growth rate of 836%.  The site is averaging over three deals per month since launch and, according to their report, contrasts with their closest competitor's two deals per month.
Seedrs was recently named in the Silicon Valley Comes to the UK's "Top 100 Club" of businesses with the potential to generate £100 million in annual revenues in three to five years' time. And just this month, Seedrs was the only equity crowdfunding player included in the ICON 2014 FinTech 50. In September 2013, Seedrs launched the world's first-ever crowdfunding "fund".