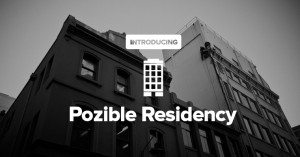 If you are interested in launching a crowdfunding campaign and need a place to hang out while putting in those 20 hour days this could be for you.  Aussie crowdfunding platform Pozible has announced "The Pozible Residency" which is similar to doing a medical residency:  long hours, stressful work but in this situation you get to slave with the Pozible crew.
Pozible has been operating for the past two years t Hub Melbourne but have recently moved into a much larger space.  The new Collingwood location was feeling way to roomy for the team after the past 24 months of confinement so to fix the issue they are looking for 5 creative (and easygoing) crowdfunding types to fill the space.
In a site update Pozible explained their dilemma;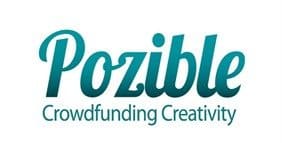 So we want to invite five creatives about to launch a crowdfunding campaign on Pozible to work with us for two weeks! We're calling it the Pozible Residency, but if you have a snazzier name, hit us up in the comments!
The Pozible Residency will give you a space for two weeks to work on your campaign with access to our crowdfunding expertise in the lead up to the launch of your campaign. We'll coach you to make sure you have everything you need to smash your funding goal.
We'll provide you with:
An office with all the things you need to get stuff done, like a desk, printer and scanner
Tea and coffee making facilities
Free entry to any events or workshops we have planned
If this sounds interesting to you AND you know where Langridge Street in Collingwood is located email [email protected] and explain why you will be the best office-mate ever:
What is your project about?
How much are you trying to raise and what rewards will you be offering?
What do you want to get out of the Pozible Residency?
Tell us more about yourself
Residents will be announced March 3.  Best of luck.

Sponsored Links by DQ Promote