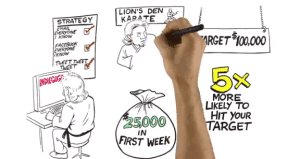 Courtesy of the Ewing Marion Kauffman Foundation, Indiegogo CEO Slava Rubin hands out some brief, practical advice on crowdfunding.  In this short video Slava continues on the theme of democratizing funding where anyone and anybody may find funding for projects  of merit, "fixing a massive gap in the market for access to capital".
To summarize Slava states that running a good crowdfunding campaign comes down to three things:
Have a good pitch
Be Proactive
Find an Audience that Cares
Of course you have to work like crazy too… watch the video.
And thank you to the Kauffman Foundation.  You do great work.
______________________________