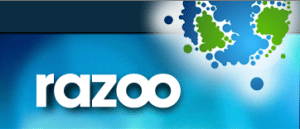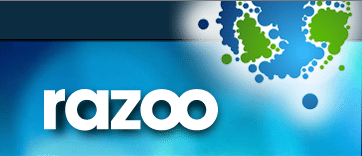 Crowdfunding site for causes Razoo has claimed to have helped raise more than $200 million. In 2013 alone, Razoo doubled in growth driving $100 million in donations in a little over 12 months. Razoo states this is the highest-reported monetary value for U.S. crowdfunding strictly for social good. Over 870,000 donors have supported over 31,000 causes, and created upwards of 90,000 fundraising sites.  The average donation amount of $120 is believed to be  the highest as compared to other cause based fundraising platforms.
"Razoo's record-breaking total of online, cause-based crowdfunding is testament to a growing movement of generosity in everyday philanthropists and a recognition on the part of nonprofits that crowdfunding is a valuable channel to raise awareness for their causes and acquire new donors," said Lesley Mansford, CEO of Razoo. "Razoo looks forward to the next $200 million and beyond, as we continue to democratize giving and enable anyone to discover, support and share causes close to their heart."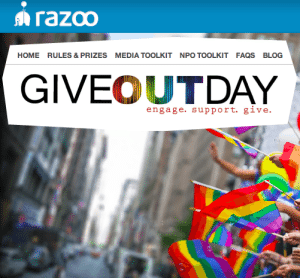 Razoo orchestrated 17 Giving Days in 2013, the largest number held in one year on the crowdfunding site to date. The company saw surges of donations during its multiple giving days, as well as with #GivingTuesday that took place on Dec. 3, 2013.
In 2013, repeat giving days grew on average by 66 percent compared to 2012 in terms of total money raised. Additionally, the number of giving days this spring has doubled compared to last spring, with new giving days in both small and large communities across the country. Among them will be SVGives, the first giving day in Silicon Valley on May 6. In addition to community-based giving days, the Razoo platform will support two issue-based giving days. The first is GiveOUT Day hosted by Bolder Giving to raise awareness and funds for lesbian, gay, bisexual and transgender (LGBT) nonprofits, the other will be 24 hours of action to support the work of large and small organizations working to address the crisis surrounding the growing number child trafficking cases in the U.S.
"Over the years, we've seen breathtaking energy around an array of campaign topics," added Mansford. "Whether it's a PTA, animal adoption, supporting victims of a tragedy or raising funds for medical treatment – or any other good cause you can imagine, Razoo's online platform allows donors to react, act in the moment, start a fundraiser and give in just a matter of minutes. That's the power of tapping Razoo, the heart of crowdfunding." 
Named for an Australian coin of little value on its own, until combined with many, Razoo powers small acts of giving that together change the world. Razoo has offices in San Francisco and Washington, D.C., and is seed funded by the Legatum Group.
Related articles across the web
Sponsored Links by DQ Promote