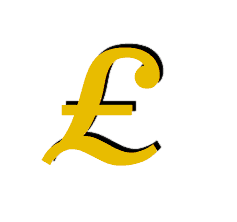 Data provided by Peer-to-Business (P2B) crowdfunding platform rebuildingsociety.com indicates that small business owners continue to use their personal credit cards to finance their companies.  The UK based lending platform shared their research showing:
Nearly two out of five (37%) SME's planning to borrow in next 12 months will use a personal credit card
Personal credit card is the most popular form of borrowing apart from bank loans
Average SME owner has invested £22,700 of personal cash in the past year
Their study showing 37% of business owners planning to borrow money will use their personal credit cards in comparison to 12% who are looking to use P2P lending.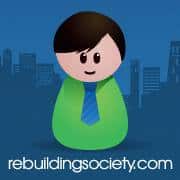 In total around 290,0002 SME owners will use their personal cards to raise cash with approximately 150,000 taking money out of personal savings. Similar numbers will be borrowing from friends and family in order to fund business expansion. Around 50,000 SME owners are remortgaging their own home while another 50,000 plan to sell their home or sell a second home.
The research by rebuildingsociety.com shows using personal credit cards – where standard APRs for cash withdrawals can be as high as 29.9% – are the most popular form of personal borrowing methods. Using credit cards for long-term borrowing will also mean interest charges mounting up if business owners only make minimum monthly payments on their debts.
Their research shows SME owners are committing large sums of their own cash to businesses – around 56% of owners have invested some of their own cash in their business either to finance debt or support growth in the past year.
The average amount invested is around £22,700 – although the median amount that owners have invested is less than £10,000 in the past 12 months.

Daniel Rajkumar, Managing Director of rebuildingsociety.com stated,
"Using credit cards to fund businesses is not necessarily a bad idea if owners have plans to repay debts and clearly SME owners are willing to do whatever it takes to ensure their businesses stay on track. More often than not though, it is a quick fix and the hidden costs of a credit card can spring some nasty surprises.

"If more people had heard of P2P lending, we believe more would use it.

"56% of company owners have used their own money to support their company in the past year. They should consider a business loan instead and protect their personal finances – the regular repayments are easy to manage and all costs are revealed in advance. Credit cards can then be used for really short term borrowing, which is what they were designed for."
Rajkumar's company allows firms with at least two years of trading history to acquire loans of £25,000 and up at consistent interest rates, sometimes without asset protection from lenders looking for strong investment returns. The P2P company currently has approximately 350 active lenders on their platform and state they have offered around £1.2 million to British businesses.  Repayment terms range from six months to five years.  The company hopes to reach £20 million in lending by the end of 2104.

Sponsored Links by DQ Promote