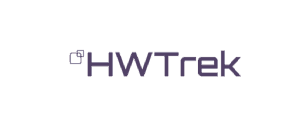 Taipei based HWTrek (Hardware Trek) has announced their new consumer electronics community platform aimed to enhance the communication and data exchange between hardware inventors, design and manufacturing experts and financial backers to bring next-generation hardware dreams to market.
The new feature enables hardware inventors in the wearable, sports, toys/games, cameras/AV, family and home automation, mobile device accessories, auto, health and science categories to communicate with experts through five distinct steps to bring their ideas to market:
Submit Idea: Change the world with your product vision
Connect with Experts: Get your product prototyped with global, technology experts
Find Solutions: HWTrek experts will help you find the right key components or module boards you need to make your product
Create It: Leverage HWTrek's direct channels to manufacturers that help inventors navigate the complexities of bringing their hardware to market
Crowdfund: Fund the cost of building your product
HWTrek's the community is an open and neutral platform that allows manufacturers to showcase their latest technologies and solutions and access experts to help shape and bring their products to market. The platform provides inventors with access to over 130 HWTrek experts from top manufacturers in Asia (the same ODMs/OEMs that manufacture products for Apple, Sony, Nest, etc.) and provides the ability to partner with them early in the process to successfully build their connected devices/hardware. Furthermore, HWTrek's platform also offers the hardware world an opportunity to showcase and demo expert's solutions, enabling inventors to leverage their valuable and tested knowledge. Examples of HWTrek's expert solutions include xBeacon and the Zigbee Solution.
Over 400 project creators and startups from the U.S. and Europe have registered on HWTrek since it was first launched in September 2013. HWTrek's first crowdfunded hardware projects will be available in Q2/Q3 of 2014.
"Consumers drive the development of new technologies. This creates a groundswell of ideas, which in turn fuel our community to help develop, fund, and go to market with them," says Lucas Wang, CEO, HWTrek. "We feel that 2014 will be a groundbreaking year for the consumer hardware market."

"HWTrek feels bringing the right people together is a key component today for technology innovation. We are committed to providing makers the channel they need to raise money and bring their project to life. Our community platform brings people together, while fostering innovation – giving everybody an opportunity to be a part of the 'next big thing'," added Wang.
HWTrek pairs manufacturing experts with project creators to help navigate the complexities of bringing new hardware to market, in order to deliver a high quality product on time, under budget, and at scale.

Sponsored Links by DQ Promote