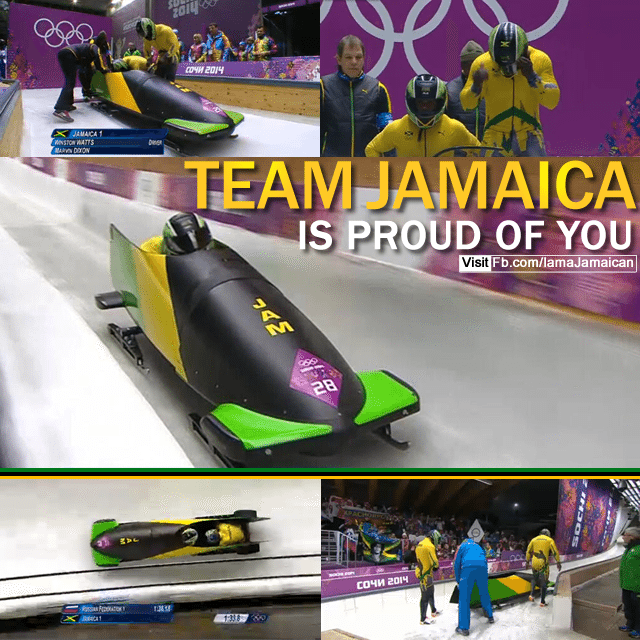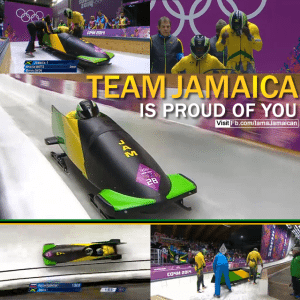 #CoolRunnings2: The Jamaican Bobsled team that crowdfunded their way to the Olympics in Sochi did their qualifying rounds today and unfortunately did not make the final cut ending up in 30th place.  Only the top 20 advanced to the final and unfortunately it was not to be.
The Jamaican team raised over $129,000 on CrowdTilt which became the official crowdfunding campaign of the 2 men bobsled team that caught global recognition.  The campaign was launched by Lincoln Wheeler who had no idea he was about to start a viral effort to raise sufficient funds for Jamaica to compete in the 2 men bobsled competition after the team qualified for Sochi but lacked the funds to fully finance the trip.
Winston Watts who competed in the event in 1994 and 2002 but had not participated in the Olympics since was a main driver for the Jamaican team. Watts at 46 was one of the oldest ever to compete in the bobsled competition.
Even though the team did not advance it is quite an accomplishment to become top 30 in the world for any sport.
Team Jamaica is proud of you 🙂 http://t.co/oGNi2DEojR

— I AM A JAMAICAN (@IamaJamaican) February 16, 2014
The accolades have poured in for the determined team.  In numerous video interviews Watts and his teammates expressed their gratitude for the opportunity to compete and acknowledged their many supporters.  In the end they are Olympic champions if not on the podium with a medal but with the hearts of the world.

And yes there was even an official Bobsled team theme song….

_______________________________

Sponsored Links by DQ Promote