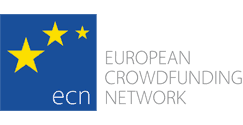 The Scientific Work Group, part of the European Crowdfunding Network (ECN), promotes research into crowdfunding and related aspects in order to foster academic discussion to aid professional and political decision making. The group also acts as an editorial board to peer-reviewed publications by the European Crowdfunding Network.   This group is now issuing a call for academic papers for a peer reviewed edited volume on crowdfunding. 
The ECN plans to initiate an interdisciplinary Scientific Work Group on crowdfunding with the support of the Department of Media and Communication Management at Ilmenau University of Technology.
The intent is to create a better comprehension of crowdfunding, encourage further fundamental research and contribute to a systematization of this research field. But mostly we want to bring together scientists doing research about crowdfunding in Europe.
To identify the key actors doing research about crowdfunding the are inviting researchers to participate in an open edited volume being published by ECN or in association with an academic or business publisher. Researchers from all kind of academic institutions and fields are welcome to participate with their scientific work in this publication.
All research topics concerning crowdfunding are welcome. Both short and longer contributions are encouraged.  Articles will only be accepted in English.
The criteria for evaluation are as follows:
Relevance of research question
Theoretical and empirical foundation
Conciseness of the argumentation
Originality (scientific innovation)
Overall impression
Members of the Editorial Board: 
Prof. Dr. Ralf Beck, FH Dortmund, Germany
Prof. Ali Dardour, KEDGE Business School, France
Dan Marom, Hebrew University of Jerusalem, Israel
Dr. Ivana Pais, Università Cattolica del Sacro Cuore, Italy
Prof. Dr. Andreas Will , TU Ilmenau, Germany
Timeline:
Deadline for submission of articles: April 15, 2014
Notification of acceptance: April 30, 2014
All articles reviewed and returned for revision (where and as needed): May 31, 2014
Deadline for submission of revised articles: June 15, 2014
Publication of the edited volume: July 30, 2014
Please submit your articles and via e-mail to Oliver Gajda of the European Crowdfunding Network and Dennis Brüntje of TU Ilmenau.

Sponsored Links by DQ Promote