Pretail Crowdfunding Campaign Launched that Adds Fashion to Function.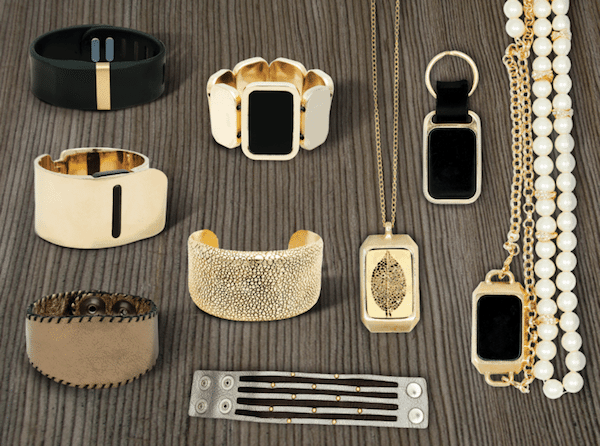 Cuff is a startup company that wants to lead the revolution in wearable technology by providing a stylish, fashionable alternative to today's current portfolio of drab offerings.
Cuff unveiled today a first-of-its-kind selection of fashion wearables that incorporates smart-technology that people will actually want to wear.
The debut Cuff collection consists of bracelets, necklaces, and key chains in a variety of styles. Each of these pieces can function as a personal protection and connection alert system thanks to Cuff's innovative technology platform and component called the CuffLinc.  This tiny, wireless piece of technology connects to your smartphone using Bluetooth Low Energy (BLE) allowing the wearer to send alerts and receive notifications via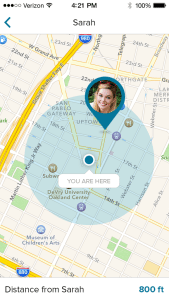 their jewelry and accessories.  An alert is sent to the wearer's trusted network with just a squeeze of any of the Cuff pieces.
Wearable tech is all the rage today.  Everyone is excited about the concept but choice has been limited.  Sure you can wear your Google Glass or PebbleWatch – but Cuff has upped the ante with their elegant approach.
Co-founded by the vivacious Deepa Sood, a former Vice President of Product at Restoration Hardware, she states;
"The new Cuff collection wearables are more chic than geek, wrapping smart technology into elegant, fashionable pieces that we all WANT to wear, we don't believe that we should be forced to choose between smarts and beauty when it comes to wearable accessories."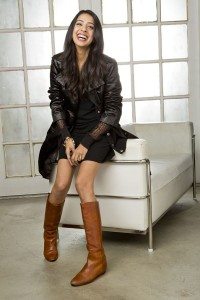 When asked how she sees her product competing with the Apple iWatch, that is widely expected to be announced in the next few months, Deepa commented;
"Apple is going to make something that is amazing and it is going to appeal to a ton of people.  It's going to be a really good product but that product has to look like Apple so it is going to have to stay on brand.  Apple is not going to release a gold bracelet. That does not make any sense.  I think this is an opportunity for people to show different style choices."
The first iteration of Cuff products will feature a new form of SOS.  Wearers will be able to alert their selected circle when there is an emergency.  Real time information will be relayed including the wearer's location along with additional information.  The second feature is described as a "mini-emergency" alert.  This is for when you must contact someone but their phone is out of reach.  A signal will cause the wearer's Cuff to vibrate.   Additional features for the first round include a tap to ring your phone – perfect for when you need to bail on a bad blind date.  In future releases the company will incorporate fitness tracking and more.
The new technology has already captured interest from small operations on Etsy but also at least one major company will be incorporating the tech with announcement expected soon.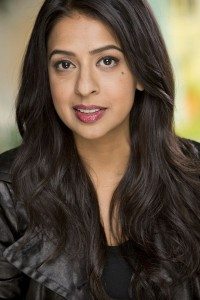 Deepa admonished the lack of style with most options today.  In discussing current "fitness bands" she said most are terrible.
"Why choose between smart and beautiful? Where is something that does not scream tech?"
And this is what Cuff has set out to do.  Soon everyone, everywhere will be wearing technology.  Sure the iWatch will be all the rage later this year but Cuff will be the first to create technology that is a fashion statement with taste.
Deepa's  husband, who is also a co-founder and runs a software company (Monsoon),  has  custom developed their platform for their preorder crowdfunding campaign.  One of the reasons they went with a custom platform is the fact they are offering 18 different products out of the gate. So more of an e-commerce store.  The pretail campaign is currently scheduled to run for 2 months and has taken a similar approach to big hit preorder campaigns like COIN and item finder Tile.
Deepa left Restoration Hardware to create Cuff and the CuffLinc technology.
"With Cuff it gets to be my concept and I get to apply my vision to creating a luxury brand".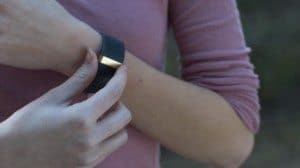 The CuffLinc never needs recharging and it can power any of the future collections that Cuff releases. Once Cuff circles are set up, there's almost no maintenance. Rather than have to plug in Cuff and charge, you just simply replace the CuffLinc wireless component once a year.
Cuff will license CuffLinc to other fashion retailers and designers so they can bring their own pieces to the fashion tech wearables revolution. The CuffLinc technology will also allow Cuff to launch additional features for Cuff fashion wearables via updates to the Cuff mobile app. Third party developers can build and create their own unique features for the Cuff platform that can be powered by the CuffLinc.
"What we wear is a very personal choice – you need options and you want what you wear to reflect your style and fit into your life," Sood said. "That is what we are providing with Cuff — options in wearable tech. We're introducing an entire collection because everyone is different and we want Cuff to fit into many lifestyles and situations. We're also going to bring our CuffLinc technology to the entire fashion ecosystem so all retailers and designers can create fashionable and wearable options."
Pieces in the debut collection include a wide range of bracelets, pendants and keychains. Both in leather and metal.
"We think Cuff offers the most streamlined personal security solution on the market, but it's not just for emergencies," Sood said.
 

Have a crowdfunding offering you'd like to share? Submit an offering for consideration using our Submit a Tip form and we may share it on our site!

Sponsored Links by DQ Promote