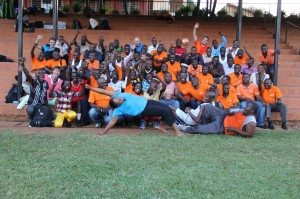 Sunfunder, a crowdfunding platform for solar energy as an impact investment, just recently listed their 20th project.  They continue to grow and expand their offerings which are in under-developed countries in Africa.  Presently investors participate in these projects as they believe in the mission of Sunfunder but the site does hope to offer financial returns at some point in the future.  Sunfunder has experienced a 100% repayment rate to date and they have noted that most people re-invest after their principle has been returned.  To facilitate this demand Sunfunder is now offering "Revolving Investments".
Now after you have invested in a project there is a way to continue investing automatically.  Simply by opting in you may assure that your account balance is never idle and your loan portfolio keeps generating the maximum impact.


Sunfunder states:
"We developed this feature in response to strong community feedback wanting to efficiently invest any account balance without having to log in and repeat the process every time a repayment has been made. We obliged, and now you can opt in just once and have one less hassle to worry about for many months ahead."
Sunfunder states their platform has "empowered" over 100,000 people since their launch.  The platform has processed $388,000 in loans.