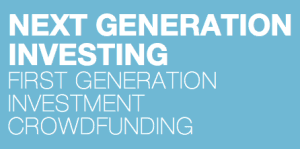 Propellr has announced the launch of their platform specializing in alternative assets,  help accredited investors access institution-level opportunities previously reserved for the wealthiest of Americans or those "in the know."
We're taking the kind of private placement deals usually found in hedge funds and making those deals available to the public. If they're good enough for big institutional investors, why shouldn't a wider swath of investors also benefit? Every investor should have access to deals that provide healthy returns.Todd Lippiatt – Propellr CEO
Propellr enters the investment crowdfunding market with $6 million in commercial real estate structured debt offerings. Aristone Realty Capital LLC (ARC), a New York-based private commercial real estate lender that has originated over $225 million in structured credit investments, is responsible for sourcing, analyzing, structuring and actively managing all deals for Propellr's first vertical.
Lippiatt, who also serves as Managing Principal of ARC, brings Wall Street expertise in extracting value from large and complex real estate projects. Prior to founding ARC in 2006, Lippiatt was vice president of adjustable rate mortgage at Credit Suisse, Morgan Stanley and, subsequently, Donaldson, Lufkin and Jenrette ("DLJ" now Credit Suisse). Under Lippiatt's leadership over the last seven years, Propellr's first-to-market vertical has consistently provided healthy returns in comparison with other asset classes.

Propellr plans to build on this model, offering alternative asset investments in other industry sectors within the next six to 12 months. The platform architecture was designed and built by a team of experienced startup engineers and entrepreneurs who bring smart technology solutions made exclusively for today's investors in a heavily regulated and changing industry.