Thriving since raising its initial seed money from Google Ventures in 2011, Ordr.In, the open platform for online food ordering, has initiated a fundraising campaign on SeedInvest, an equity-based crowdfunding platform that connects accredited investors to startups.  To date, Ordr.in's campaign has raised $30,000 for this round, and $100,000 has been committed toward its $400,000 venture round goal.  The  invested funds will be utilized in globally promoting their API platform, executing pipeline deals, such as building their client enablement team to drive application success, expanding their developer  product suite and automating  customer  processes,   launching  marketing  services for clients, leveraging  data or smart APIs and competitive  intelligence.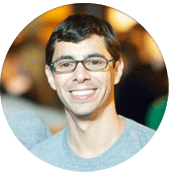 Combining Co-founders CEO David Bloom's restaurant background and experience leading American Express' restaurant business development team with CTO Felix Sheng's tech expertise as a software engineer, the first tech hire at NYTimes.com, the duo developed Ordr.in after Bloom's wife introduced them, when Ordr.in was still just a power point presentation. When asked if he knew anyone who could help with the project, Sheng said he was shocked nothing like it existed and wanted to join the team.
A Google Ventures-backed technology company, Ordr.in aims to change the way restaurants and their customers connect and transact online. Ordr.in has been featured in Entrepreneur's Brilliant 100, Business Insiders' 2013 "Silicon Alley 100", TechCrunch and GigaOM, at Web 2.0 Expo and on untether.tv.  Ordr.in's founders also participated in the esteemed TechStars NY startup accelerator program.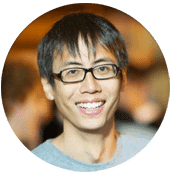 Ordr.in's story and mission is shared on SeedInvest:  While running restaurant business development at American Express, Co-Founder and CEO David Bloom was frustrated by the lack of digital tools. He needed something flexible to address his unique market requirements and national to serve customers everywhere. There was nothing like it so he sketched a business around a national restaurant e-commerce platform.  The co-owners push each other on tactics but remain totally aligned on the original vision- building an industry-defining open e-commerce platform. Twilio for food.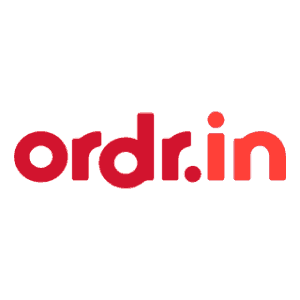 Currently Ordr.in's platform offers access to over 20,000 US restaurants, last year surpassing industry competitor Grubhub's foothold.  Ordr.in remains the world's only restaurant ecommerce platform, powering ordering solutions for restaurants and publishers respectively; a successful SeedInvest campaign would help extend their reach beyond US borders.
Current clients include Microsoft, individual restauranteurs and more.  Ordr.in profits from commission per order, monthly fees paid by restaurants and sale of consumer and menu analytics to the restaurant and other clients. For a listing of restaurants in a specific zip code, check Ordr.in's growing interactive network search, showing not only numbers of restaurants, but also in a specific county and approximate number of people served. As expected, larger metropolitan areas are better served, at least for now.
For restaurants and publishers, Ordr.in offers innovative choices that may utilize light weight ordering tools that deploy with the same simplicity of embedding a YouTube video, for example, or may use full-featured API for further flexibility. Restauranteurs can sign up their restaurants for an app from Ordr.in's turn-key on-boarding system.
By embedding its food ordering system directly onto its clients' websites, Ordr.in takes food orders from restaurant websites and mobile apps, often without logo recognition. Through its series of APIs and other developer tools, Ordr.in enables its customers to build their own food ordering system or add food ordering to an already existing app.
The company also seeks future innovation in the Hospitality, Dine In, Advertising Technology and Health categories.  Live and building clients include the Hospital Corporation of America, Choice Hotels, Wyndham Hotels and Resorts, No Wait, Buzztable, Own Local, hibu, NYC's Health Out and Aetna's Carepass.  Current apps using Ordr.in include meals with friends and wix.


The draw for potential clients may be Ordr.in's unique, collaborative approach that enables organization of the fragmented restaurant industry without costly sales or  marketing. This year Ordr.in experienced a strong first quarter, pulling revenue from their hotels and their room service apps which connect hotel guests to local restaurants, from RXvantage  which taps into the a multibillion dollar pharmaceutical sales' catering business, and from a college meal plan app that creates controlled spending accounts for parents and college students on 300 campuses. 
Publicly disclosed investors supporting Ordr.in's platform on SeedInvest include Shant Madian, James Haft, Marc Helwani, Karen Klein, and Jonathan Triest.  Group and institutional investors include PALgenesis, 500 Startups,  Google Ventures and TechStars.
_______________________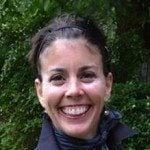 Erin Hobey taught college literature and writing for several years.  She currently serves on the board at Hopewell, a therapeutic farm community in Cleveland.  She graduated from Brown, was a Bosch Fellow in eastern Germany and then earned her MA from Dartmouth. Food, fashion and film crowdfunding particularly interest Erin; she looks forward to exploring creative projects.  Erin may be contacted via email at [email protected] or Twitter.

Have a crowdfunding offering you'd like to share? Submit an offering for consideration using our Submit a Tip form and we may share it on our site!

Sponsored Links by DQ Promote