Hubbub.net (formerly Sponsorcraft), a crowdfunding network for education, believes that free crowdfunding is inevitable, and that the new wave of crowdfunding platforms will need to explore alternative revenue models. In light of this they have taken the bold decision to lead the way and drop their fees to 0%.
Hubbub was recently acknowledged by PWC as one of the Daring Dozen companies set to transform the landscape for finance.   The ability to fundraise for anything has always been primarily based on a project creator's own community and creativity.  Hubbub  believes the "platform" itself is only somewhat relevant. There are thousands of competing crowdfunding platforms all based around the same model, with an industry-standard 5% commission. There is evidence from the charitable fund-raising sector that this kind of market dynamic can cause platforms to start competing on fees, which inevitably leads to reduced commissions and a "race to 0%". Whether or not this happens in crowdfunding.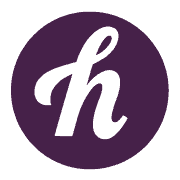 Hubbub believes that the blend of creativity, project management and passion required to run crowdfunding projects is core to a 21st century education sector. As a result, hubbub is making its main platform hubbub.net free to use for students globally, enabling them to bring their ideas to life, learn new skills, and build networks of supporters.  In the education sector, it is the project creator's network and engaged university or school alumni that bring ideas to life. Instead of focusing on charging the project creator a fee, hubbub's business model is based around providing whitelabel solutions for universities, schools and colleges, helping them to develop deeper relationships with their alumni and build fund-raising communities to support their future projects, ideas and growth.
The sector is also exploding with new entrants. American Express has been reported to be looking at crowdfunding for a couple of years, and Microsoft has already launched a crowdfunding platform for students to buy Microsoft products. As big players enter the market – some for dealflow, some for new customers, some for CSR – many will figure out the land-grab that is available in reducing fees.   Hubbub believes  even payment providers (PayPal, Amazon, Stripe) may be tempted to cash in on the 0% model by launching their own platforms (or acquiring incumbents Kickstarter or IndieGoGo), as they still benefit from the 3-5% they charge project creators for providing payment gateways.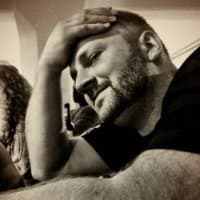 Jonathan May, founder of hubbub, said
"We want to empower people to make their ideas a reality. Many of our projects are non-profit, social good projects or are culturally significant. The future of crowdfunding is in the service, not the platform – we want people to get started, build relationships and grow, and in the meantime to provide specialist tools and services for educational organisations to help them communicate and fundraise better online. At hubbub we believe that 0% fees are both the right thing to do to help fund education, and make good business sense for our organisation. We're delighted to be one of the first to do so, and look forward to helping future generations of students realise their dreams."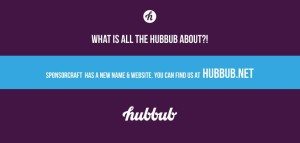 Hubbub is a social enterprise that brings crowdfunding to the education sector, offering universities, colleges, schools, and their students and staff an accessible, alternative method to obtain social funding for their ideas and projects from their personal network and alumni.