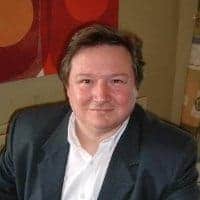 While some crowdfunding industry participants have spoken positively about the Financial Conduct Authority (FCA) regulations released yesterday other interested parties have expressed their chagrin.
Barry James, founder of The Crowdfunding Centre, said:
"On a day like today one has to wonder whether our FCA is the worst regulator in the western world. The words that spring first to mind are inflexible, stubborn and unimaginative. Maybe it's time for a change."
The FCA has announced changes to peer-to-peer lending and equity based crowdfunding, the two types of crowdfunding that they say need regulatory oversight.


Apparently  the 10% rule, just one of the amendments to equity-based crowdfunding, has provoked some disappointment.  The rule insists that investors must certify that they will not invest more than 10% of their net investible assets (i.e. excluding their primary residence, pensions and life cover) in crowdfunding.
Christopher Woolard, the FCA's director of policy, risk and research, said:
"Consumers need to be clear on what they're getting into and what the risks of crowdfunding are. Our rules provide this clarity and extra protection for consumers, balanced by a desire to ensure firms and individuals continue to have access to this innovative source of funding."
Some in the crowdfunding sector believe this regulation locks the ordinary investor out of crowdfunding.
"Make no mistake, the infamous 10% rule – however it's dressed up – does just that: it takes the crowd out of equity crowdfunding," says Barry James.

"Over the centuries Britain has led the world with inventions and innovations – and then thrown away that lead.

"It's tragic that just as we seem to be on the brink of changing that habit the FCA seem determined to repeat that history for us by taking the crowd out of crowdfunding at just the time when France has opened it up to the crowd following New Zealand and, increasingly, the USA."
Stephen Hazell-Smith, Architect and co-founder of AIM and PLUS markets, said:
"Last week the French regulator threw open the doors to its adult population to invest in equity crowdfunding as it pleases. This week our regulator has taken the crowd out of crowdfunding by putting in place rules on just who may be permitted to be an investor."

"How absurd to have the French beating us in a sector where we have the infrastructure in place to lead the world".
And Bloom VC CEO Amanda Boyle said on Twitter: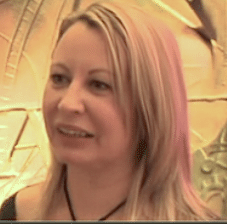 The UK is now the only country where the crowd regulated out of #crowdfunding Now just another asset class for investors. Shame!

— Amanda Boyle (@nowaffle) March 6, 2014

Sponsored Links by DQ Promote