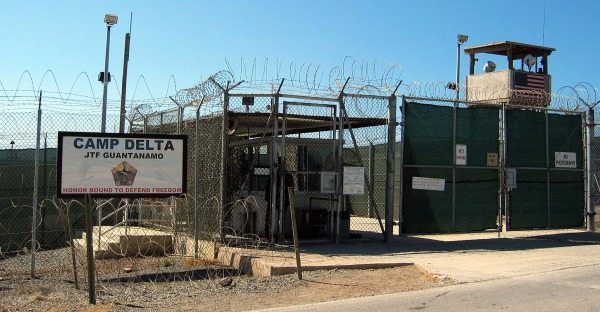 In the Miami Herald it was recently revealed that a handful of Guantanamo detainees have generated a business plan for an agricultural venture in Yemen. Called "Yemen Milk & Honey Farms Ltd," the proposal outlines a "self-sufficient agricultural business west of Yemen's capital, Sana'a." The 75 page proposal was created shortly before a hunger strike took hold at Gitmo. A timeline for the hunger strike can be seen here.
The Terror Finance Blog expands upon the proposal by pointing out that it contains specific references to crowdfunding as a means of financing the project…
In their business proposal, the self-described "Board of Directors of Yemen Milk & Honey Farms Ltd" specifically mentions Kickstarter, RocketHub, and other crowdfunding platforms as options for financing their project.  They also note that crowdfunding can be equity-based, lending-based, reward-based, or donation-based.  After reviewing their alternatives, the board concludes that they would like their financing be "equity based or reward based, as the board has observed [that the] interest-based economy is facing serious problems world wide, specifically in Europe and America."
The post explains that crowdfunding is not at odds with Islamic law…
Islamic law allows for profit and investments involving co-ownership and profit sharing.  One such sharia financial concept that shares similar traits with crowdfunding is mudarabah, which Islamic finance lawyer John Dewar defines as, "An investment fund arrangement under which the financiers act as the capital providers (rab al-mal) and the client acts as the mudareb (akin to an investment agent) to invest the capital provided by the rab al-mal and manage the partnership."  For a sharia crowdfunding project, the donors would serve as the rab al-mal.
In a post for McKinsey & Co's Voices blog, Crowdfund Capital Advisors's Jason Best explains that "Islamic commercial law strongly favors equity over debt financing, which suggests that crowdfund investing platforms are especially well suited to Muslim-majority countries. In our view, crowdfund investing and Islamic financial services are inherently compatible and mutually reinforcing."

As the Herald explains, the proposal "emerged from U.S. military censorship at an opportune time — as the Obama administration searches for ways to safely send some prisoners home to Yemen and close the Pentagon's costly prison camps in Cuba."

Sponsored Links by DQ Promote