CoAssets will be organizing South East Asia's inaugural Expo for Property Investing & Crowdfunding (EPIC) this coming July.   The  2-day event aims to promote greater awareness on the potential of real estate crowdfunding in Asia as well as to connect developers and buyers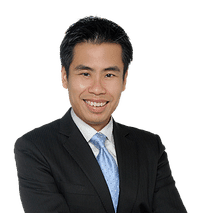 seeking for funds – to crowdfunders.
"Since CoAssets was launched in July 2013, we have been quite successful in growing the platform. However, one main challenge we face is having to overcome the initial skepticism that some users have. Understandably, many people are not comfortable with the anonymity of dealing with opportunity providers via the Internet and would prefer to meet with the developers before considering funding their projects. This is especially important for real estate crowdfunding, as the amounts can be more substantial. We have found that having offline contact is an important step in gaining user confidence and that is what the inaugural Expo for Property Investing & Crowdfunding 2014 is meant to do," said Mr Getty Goh, the Chief Executive Officer, at CoAssets.
EPIC 2014 is a 2-day event with two separate segments:
a tradeshow on 18 July 2014
a public event on 19 July 2014
The tradeshow is an industry event and more than 300 delegates, comprising of developers, bulk-buyers, financiers as well as professional/retail investors, are expected to attend.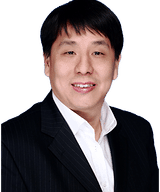 For the tradeshow, prominent speakers have been lined up to share their views. Among them is Dr Jeffrey Chi, Chairman of Singapore's Venture Capitalist and Private Equity Association (SVCA), who will be addressing issues from the crowdfunder/ investor perspective and sharing his views on the future of crowdfunding in Asia. He is also the Vice Chairman of Vickers Capital Group, which invested in companies like Baidu.com Inc (NASDAQ: BIDU) as well as Cambridge Real Estate Investment Trust (SGX: CREIT).
From the opportunity provider side, iProperty.com's new incoming CEO Mr Georg Chmiel will be sharing how digital innovations, like crowdfunding, can change the real estate landscape. Some of the other speakers include Mr Francis Goh, Partner with Harry Elias Partnership LLP, who will cover the legal implications of real estate crowdfunding in Singapore.
Apart from having industry practitioners share their insights on real estate crowdfunding practices, a highlight of the tradeshow is the 2-hours Speed Networking Session (SNS). Prior to the event, attendee profiles will be made available so that delegates can identify whom they wish to connect with during the SNS. Each networking session is 10-minutes and every delegate will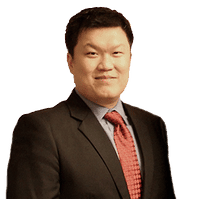 get a chance to meet with up to 12 other pre-selected counterparts during the 2-hours session.
"Such speed networking is nothing new in tech startup events and it has proven to be very effective in helping people make the right connections. While it is probably the first time such an event is done for the regional real estate industry, we are confident that attendees will find it beneficial as parties can pre-screen whom they are going to meet. This will ensure that developers and crowdfunders are doing their 'elevator pitches' to the right people. Realistically, not many deals will be signed on the spot. However the SNS is meant to be a first contact and parties can follow up with each other subsequently through our CoAssets platform," commented Dr Seh Huan Kiat, the Chief Technical Officer, at CoAssets.

"We also believe such meetings can work as we have done similar meet-ups for smaller groups of crowdfunders before. In one of our past sessions held in December 2013, an Australian boutique developer was able to secure more than S$1.2million (US$1million) from several crowdfunders after participating in such an event. Hence, EPIC 2014 is something similar but done at a much larger scale, and we believe that developers looking to raise S$1million to S$10million will benefit greatly from the access to a wide variety of financiers. On the other hand, professional investors and funders looking for highly profitable real estate deals will find EPIC 2014 a worthwhile event as they can get in touch with opportunity providers from around the region," Dr Seh added.
The public event aims to educate the public on the benefits and risks of real estate crowdfunding, as well as to allow some of the opportunity providers to connect directly with retail crowdfunders. Unlike the tradeshow, the public event targets retail investors and the layperson who wants to know more about real estate crowdfunding. There will also be sharing sessions and some of the notable speakers for the public event include Dr Dennis Wee, founder of DWG, Mr Robert Reynolds, a developer from Thailand, as well as Mr Brett Alegre-Wood, a developer and famous Property Author from the United Kingdom.

The inaugural event has received strong support from numerous industry stakeholders in Singapore. Most notably, the Singapore Tourism Board supports EPIC 2014 and DBS Bank is the official venue sponsor. 

Sponsored Links by DQ Promote