Based in the North Carolina Triangle but launched in Atlanta – real estate crowdfunding platform Groundfloor, described as a peer-to-peer lending marketplace, has announced the successful closing of its first two crowdfunded real estate transactions. According to the company Investors who backed the transactions are accruing interest at annual rates of 10 to 20 times that of a comparable bank CD. Open to participation by all Georgians regardless of wealth or income, the financing is the first of its kind in Georgia and the United States.
With investments starting at $100, Groundfloor connects independent developers seeking alternative funding outside the traditional banking structure with mass-market investors who want the superior risk-adjusted returns unique to real estate lending. Displacing banks and Wall Street financial intermediaries from the real estate financing equation allows borrowers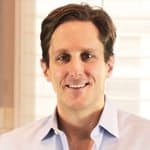 to offer Groundfloor investors rates that far exceed those of comparable investments.
"Institutions and accredited investors have long had the world of direct real estate investing all to themselves," says Brian Dally, co-founder and CEO of Groundfloor. "The rest of us have been left only with complex and expensive options for building personal wealth in this lucrative market. We're opening up the opportunity for everyone to participate in it."
The two projects funded by the loans may provide an early indication of how the internet is poised to change the traditional worlds of real estate finance and household saving and investing:
The first property, 908 Tift Avenue, is an $82,000 single-family home fix-and-flip renovation in the Adair Park neighborhood of Atlanta that offered 8% secured interest to its investors.
The second, River Park Townhomes, is a $440,000 new construction of four townhome units for sale in the Atlanta suburb of Woodstock that offered 11% secured interest to its investors.
In both cases, local independent developers are directly managing the projects.
The minimum investment required to participate as an investor in the loans was $100.
Individual investments made ranged from $100 to $5,000.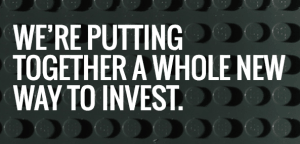 Following its initial success, Groundfloor recently expanded its pilot offering under Georgia's innovative Invest Georgia Exemption.
"Working with Groundfloor has opened up opportunities to expand our renovation and resale business," says John Mangham, an Atlanta-area independent developer and the borrower for the 908 Tift Avenue project. "Their cutting edge approach to financing our kind of construction projects is a refreshing change compared to conventional lenders. We're excited to continue working with Groundfloor to finance many more projects to come."
Sponsored Links by DQ Promote