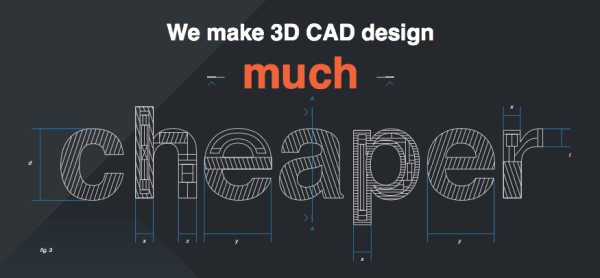 So you've got a great idea for a product. Some great pain point in your life would disappear if this product existed, and of course you aren't unique; in solving your problems you'll solve the same problem for millions of other people. It's perfect.
The problem is you aren't a product designer. Taking a product from concept to tangible good is hard, but it is a necessary step. That is where CadCrowd can step in.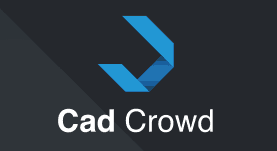 CadCrowd is an online service that aims to bring crowdsourcing to the world of 3D modeling. The model is similar to Elance, Odesk and other similar platforms, but with a design-centric twist. At the time of writing the site boasts a corps of over 2,600 designers ready to take on projects.
Anyone interested can submit a project for consideration. Projects are executed via a "design contest" where designers can submit their best efforts. The project creator chooses the design that most effectively represents their idea and the winning designer is awarded the contract.
CadCrowd Director MacKenzie Brown explained via email that his product allows even non-technical inventors the ability to see their designs come to life. "The ideal user is literally anyone with a non-technical background that wants to invent a new product, wearable technology or household item," he said. "A client can go from a napkin sketch to finished designs in as little as a week and save thousands in the process."
Brown also provided the following pointers for anyone planning a product design project regardless of whether they decide to turn to CadCrowd for crowdsourced modeling services…
Product Use: Clearly explain what your product will be used for.
Drawings/sketches: Include a rough pencil sketch that shows how you envision your new product. 
Aesthetics/Dimensions: Think about your ideal product specifications, including overall aesthetics, dimensions, colors and materials (plastics, metal, composites, etc.).
Competitors: If possible, make a note of websites or pictures that show comparable products that are on the market today.
Use of Designs: What are your designs going to be used for? This can include 3D models for marketing materials, 3D models for printers, photorealistic rendering, 3D video animation and/or 2D drawings for moulds & large run manufacturing.
The result can be significant cost savings. "We've solved this problem by assembling a community of 3,000 freelance designers that can help with 3D modeling, 3D printer design, animation and 2D blueprints for large run manufacturing," Brown explains. "We've removed the middleman, which greatly reduces costs for the inventor. Client can engage freelancers by posting a private project or by launching a "design contest," which allows them to review multiple designs and choose the concept that best fits their needs."

Sponsored Links by DQ Promote