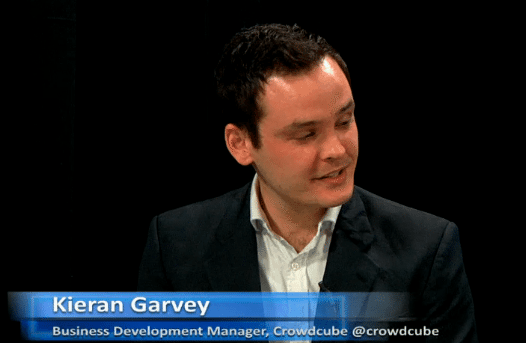 TipTV did a 30 minute segment talking about the crowdfunding industry recently and one of their guests was Kieran Garvey, Business Development Manager of equity crowdfunding site Crowdcube.
In the interview Kieran shares that Crowdcube grew over 500% in 2013 raising funds for over 100 business with a total amount crowdfunded at over £20 million.  Only about 20% of applying businesses are accepted and then only 1/3 of these run a successful crowdfunding round.
The question is posed by the interviewer whether their success is because the banks are not lending. Garvey states this is part of the reason but at the same time but also they are creating additional investments in businesses .  Garvey shared a statistic that 1 in 4 business loans are rejected which may represent 250,000 UK businesses in need of funding.
Kieran also talks about how Crowdcube is running crowdfunding as a business by powering other platforms.
Additional guests included Paula Steele talking about SEIS tax incentives for investors and Shane Smith who just launched a crowdfunding campaign on Crowdcube.  Definitely worth a quick watch.