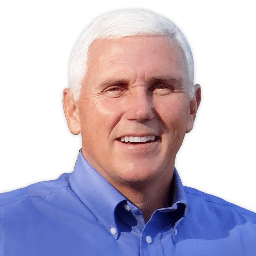 Governor Mike Pence has signed into law, Senate Bill 375, the state exemption to allow investment crowdfunding for companies and investors located in the state of Indiana.  The law becomes effective on July 1, 2014.
A vital part of the Governor's legislative agenda, the bill was crafted in recognition of the importance of small businesses in creating economic growth and opportunity for the state of Indiana.  While Pence wants to make it easy for companies who will create 1000s of jobs to locate in his state – he also recognizes that small businesses are the economic engine that powers the economy.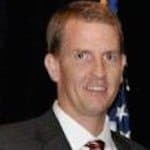 In a discussion with several individuals involved in crafting the legislation, Crowdfund Insider learned that what started as hopeful policy good for small businesses, became economic development reality.
Adam Berry, Regulatory Policy Director & Special Counsel to the Governor, stated;
"we were looking to find a way we  could give access to capital for small businesses".
In the summer of 2013, Berry had a conversation with Hannah Joseph, a local attorney.  Joseph is closely engaged with the small business community.  Berry and Joseph were having a discussion about possibilities for making Indiana more appealing for small business.  Joseph quickly responded that there was a need to modify Indiana's securities regulations as it was very difficult for small businesses to raise between $50,000 and $1 million due to the restrictions placed upon private offerings.  Joseph, who is also an owner in a small business, understands how tough it is to raise funding to grow a small company.  Joseph explained to Berry the current prohibitive cost structure for small businesses to raise capital in the state where, outside of bank loans and friends & families, the next step is a 506 private placement.
Berry presented options to other staff members and the Governor and they immediately bought into the idea.  They also reviewed what other states, such as Georgia and Kansas had enacted, to help form their approach.  The genesis of internet based equity crowdfunding was launched.
The process included the close collaboration, and agreement of, the Secretary of State and the state securities regulators.  The bill went through the legislative process with some minor alterations and passed unanimously through both houses.
Berry stated that Governor Pence,
"still wants to bring in jobs of 500 or 1000 at a time but he is equally concerned about bringing jobs here 5, 10, 15 at a time because there is a recognition that small businesses and entrepreneurs truly are the economic engine of Indiana.  We want to do whatever we can to make Indiana the best place to start and grow your company."
Pence believes this is a step in the right direction.
While Indiana securities regulators have been supportive of the NASAA anti-crowdfunding approach in the past, the team worked with the regulators to assuage any concerns about crowdfunding to get the bill passed.  Hannah Joseph said;
"As we worked on creating legislation to permit Indiana businesses to offer equity through intrastate crowdfunding, we worked closely with Indiana Secretary of State and the Securities Division.  By collaborating with the Indiana securities regulators, we were able to ensure that the proposed legislation balanced the interests of all stakeholders to develop the best possible statute for Indiana businesses and investors. "
There was sufficient rulemaking incorporated so the Secretary of States' office could intervene in the event of a problem with a specific issuer.  The power to request additional information, from either the issuer or funding portal, was also incorporated into the legislation.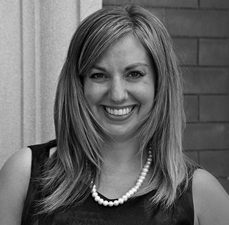 The primary concern of the Secretary of State of Indiana is the economic viability of Indiana.  But they are also concerned about the consumer fraud aspect as well.
Joseph continued on the process:
"Everyone saw that this was important for Indiana so we navigated these waters with them.  I think this is why things went so well."
While the visionary behind the state crowdfunding law is Governor Mike Pence, Berry, who has always had an interest in business and the private sector, is pleased to have been in a position where he could be help with policy that improves economic viability to the state.
Berry stated, "This is very rewarding."
Local investing advocate and expert Amy Cortese commented on the successful Indiana legislation:
"With crowdfunding bogged down in rule-making and red tape at the federal level, we're seeing more and more states crafting their own mini-JOBS Acts that allow crowdfunding within their own borders. They see it as a way to spur job growth and economic development within their states and maintain some control. Indiana is the latest to join the club, but not likely the last."
With 16 or more states moving forward with their own investment crowdfunding exemptions you can be certain they will be reviewing the success, and leadership, in the State of Indiana.