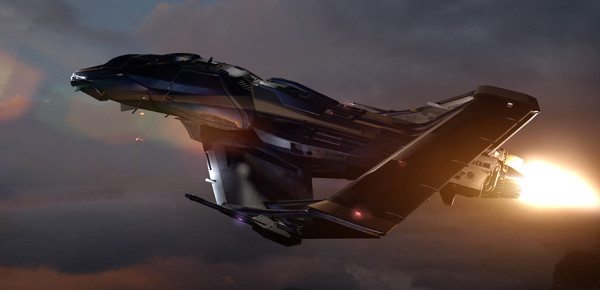 The never ending crowdfunding campaign for video game Star Citizen from Roberts Space Industries continues to grow now standing at over $42 million for game in development.  For those of you that have not been following the odyssey of Star Citizen, back in November of 2012, the game successfully raised $2.1 million on Kickstarter after launching first a crowdfunding campaign on their own site.  Chris Roberts, the campaign organizer, has kept the project going on their own web site and the funds have kept rolling in ever since.  Each new stretch goal adding new features to the game has been hurdled and as the months have gone by millions continue to roll in.  In the Hall of Fame of crowdfunding – Star Citizen is at the top of rewards based campaigns.  Some have even speculated the final goal is to hit $100 million – a herculean task.
In a message from the Chairman, Christ Roberts, he thanked his thousands of backers and encouraged more:
Greetings Citizens,
$42 million in crowdfunding! I can't think of a better symbolic victory than reaching that number in crowdfunding. The 'meaning of life, the universe and everything' is now the amount pledged to let us build a new universe!
 I'd like to thank so many of you for coming out to PAX East to see the Arena Commander reveal. We'll be sharing some additional footage later in the week to let everyone see what we weren't able to show at the event! Technical glitches aside, it was extremely gratifying to see everyone's reactions; everyone who got their hands on the game loved it, and more importantly, they immediately understood where we're going for Star Citizen. I can't wait to be able to share it with the entire community that has made the project possible.
At $42 million, you unlocked several celebratory goals: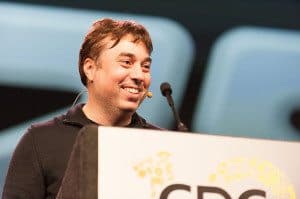 Updated Observist Guide – Additional funding from the $42 million level will go to expanding the website area of the Galactapedia: expect to see holographic ships, items and navigation interface in 3D! Imagine admiring your ships or planning your loadouts right here at the RSI website.
Explorer-class mobiGlas Rig – Every player who backed before we hit $42 million will start the game with their own, visually distinctive mobiGlas "ExoGlas" rig which can be used to access the Observist at any time. I've charged the mobiGlas team with a very difficult task: creating a realistic interface that will help keep your affairs in order in an expansive galaxy. It's almost like building our own in fiction operating system for an imagined future, and it's very different task than building spaceships. This backer-exclusive mobiGlas kit will come pre-loaded with additional galactic information that new players would ordinarily need to explore or barter to fill out; it's our way of honoring the information you've collected about the Star Citizen universe through the RSI site and community over the past year!
Gladius – The Squadron 42 team will develop an additional fighter for the game, the Aegis Dynamics Gladius-class light fighter. The Gladius will be the first fighter built entirely from concept to CryEngine in the UK! Here's the official description: The Aegis Gladius is the UEE's reigning light short-range patrol fighter. A single-seat ship with no room for expansion, the Gladius is fast, maneuverable and capable of punching far above its weight. The main advantage to the design is simplicity: cheap to produce, easy to repair and outfit and quick to train new pilots on. The Gladius is an aging design nearing the end of its life-cycle, although iterative updates have kept it the most nimble fighter in the active fleet.
Towel – And of course, everyone who backs before we hit $42 million will also receive a towel for their hangar. Don't explore the galaxy without it!
The team has put together some preliminary art for the towel, included in this post. Use your Observist towels with pride, they're only available to backers who supported us before this level! (Just like Arena Commander itself, we've tried to come up with fiction to go with the towel: it's the incentive reward your character got for subscribing to The Observist in the first place.)
For the $44 million goal, you've voted for an additional hangar room. The Hangar room system is currently being developed at Behaviour and will premiere with the upcoming asteroid hangar. Backers who support the game before we hit $44 million will have the following added to their hangars: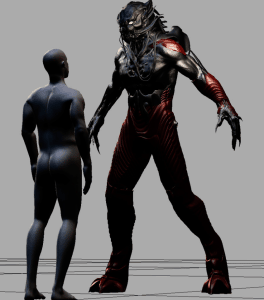 Stellar Cartography – Walk among the distant horizons you've charted in Star Citizen's dedicated "map room" featuring a 3D holographic representation of the known universe. Your map room will start with a basic guide to the United Empire of Earth, and will expand into something that is unique to you as you explore uncharted worlds and discover new secrets. Build the most in-depth universe map possible and show it off to visitors, or lock down your secret jump points and hidden trading posts so that no one else can follow. Interface directly with the Observist guide to find out everything from what ores are in demand on MacArthur to who serves the best pasta on Terra. And with the ability to leave your own notes about your encounters and travels, it's more than a map: it's your digital diary!
The development team is back at work today getting the dogfighting module ready for its full release. As always, thank you: none of what you saw last week would have been possible without the support of our backers. Hitting $42 million means that even more resources are going into the 'verse! Finally, remember to vote in the poll below, which will select the $45 million stretch goal reward item.
It seems like only yesterday when Star Citizen was "only" at $30 million…
Have a crowdfunding offering you'd like to share? Submit an offering for consideration using our Submit a Tip form and we may share it on our site!